​​​Executive recruitment agency, Monroe Consulting Group China hosted their annual professional workshop on 20th November at their Shanghai office. The workshop was aimed at attracting ambitious fresh university graduates to the world of executive recruitment.
This is not the first time Monroe China hosted their workshop. However, due to the success and positive feedback received from the participants in the past, Monroe China decided to host it again. In this session, Monroe China used the workshop to search for potential new headhunters who were interested in joining the team.
The workshop kicked off with an ice breaker to get the group familiarized with each other. Afterwards, executive recruitment and senior consultants from Monroe China provided an overview of the industry and the potential career opportunities within the headhunting industry. The group was then led through a case study session where participants were paired up and asked to brainstorm several solutions to address different business cases. Following the brainstorming session, the pairs were then asked to present their ideas to the group.
Monroe China recruitment consultants were impressed by the teamwork, logical analysis and diversity of thoughts displayed during the case study session. There were a few debates and in-depth discussions on the different case studies. The workshop event ended with an analysis of each participant's online assessment results, which they were asked to complete before the event.
Monroe China's Managing Director, Kelly Liu said "I was impressed by the positive feedback from the participants and their interest in the headhunting industry and Monroe Consulting Group. At Monroe, we are always looking for ways to improve, so we sent feedback forms to all participants to help us improve our future workshop events. We hope to host an even more successful workshop in the future" she said.
​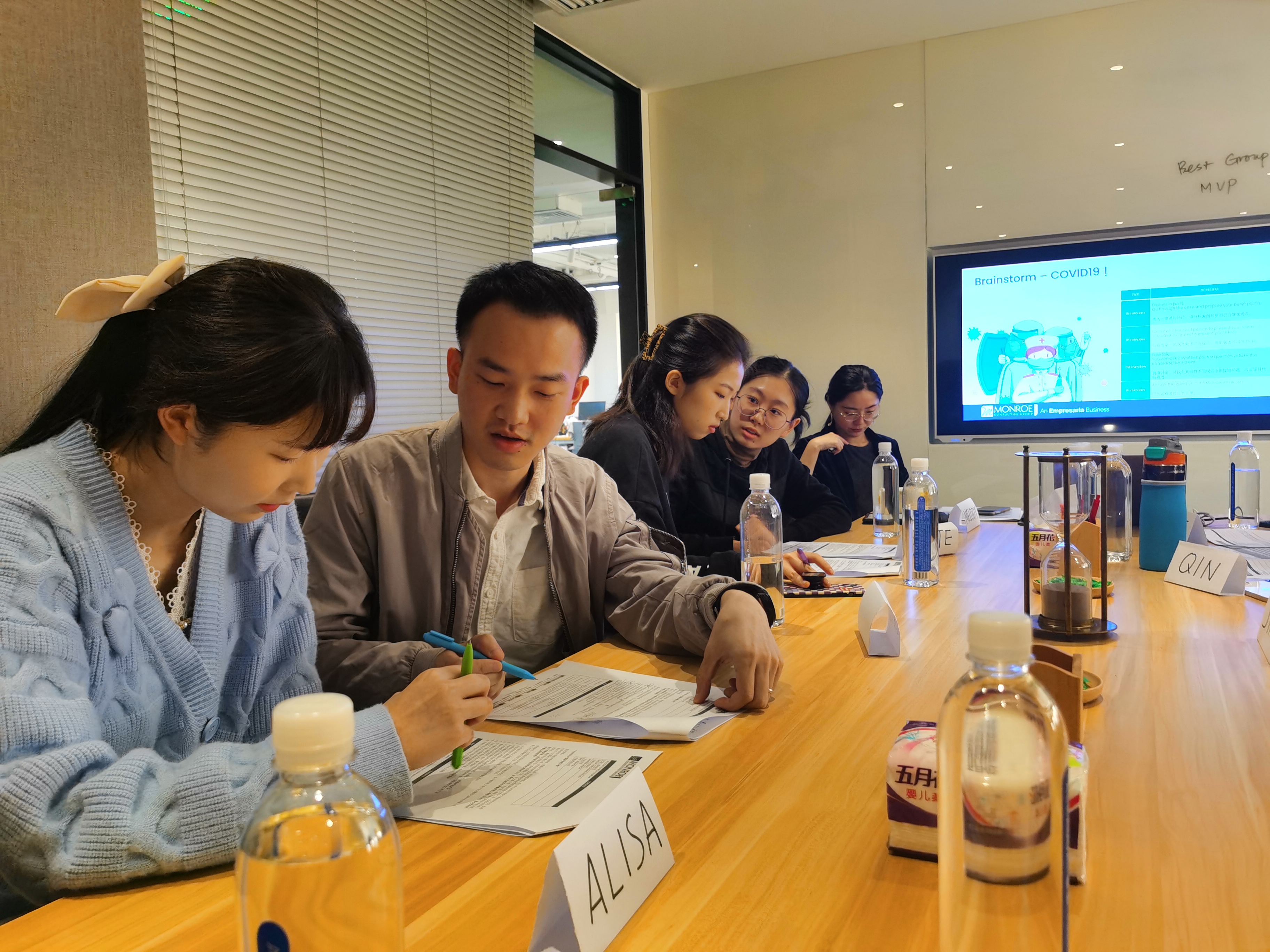 Lastly, Monroe shared with the participants their experience and advice on the headhunting job market in China and how they can find their unique selling points and apply that to being a recruiter. One participant commented, "It was an interesting and valuable experience attending this workshop. It has helped me understand a bit more about Monroe Consulting Group and the recruitment industry. It made me take an interest in becoming a recruiter."
Monroe China will be planning to host another workshop for potential executive recruitment consultants in the future. Make sure to follow our social media channels so you can be the first to know.
Monroe is passionate about providing a fun and rewarding work culture where opportunities are equal for all. Our slogan #doingsomethingthatmatters embodies our company's purpose in making a difference in our candidate and client's lives by connecting them to better opportunities. If you are interested in joining our growing team, send us a message here: Contact Us