Recruitment Agency China
As the global marketplace is becoming more interconnected, growing organizations are securing the best talents and leaving their competitors behind. Candidates with sought-after skills have increasing choice of work, meaning that robust recruitment planning is needed to secure talents in a growing economy.
Organizational growth is often facing obstacles due to recruitment projects that cannot deliver the right candidates. That's why it's important to work with recruiters who have a proven record of managing recruitment projects, who are familiar with the latest trends, and have strong industry connections from specialist to senior management positions.
Monroe Consulting China provides just that - a recruitment partner that can leverage its broad experience in consulting with companies in China to recruit both local and foreign candidates. Our extensive candidate network and expertise of recruitment consultants mean that we can consistently deliver the right talent for our clients.
Our highly consultative approach focuses on developing an in-depth understanding of client requirements, organizational goals, and key results that the role is expected to deliver. With this knowledge we source talents using the latest recruitment techniques, while only short-listing candidates who closely meet the requirements. This method ensures the best outcome for both our clients and candidates.
Whether you need to find top talents or seeking a recruitment solution to manage your business and solve resource challenges, Monroe China is here to assist you. In case you are a professional searching for exciting job opportunities, you can browse and apply here.
Contact Us
​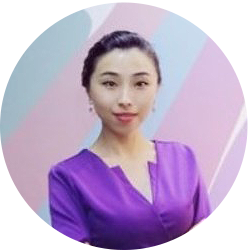 ​Kelly Liu
Managing Director
Monroe Consulting China
kelly.liu@monroeconsulting.cn
+86 21 6315 0706
​Kelly has over 15 years of executive search experience in China. During this time, she successfully delivered middle-senior talents in high-tech, manufacturing, digitization, and consumer industries, including over 300 fortune 500 and listed local companies. Before joining Monroe Consulting China in 2015, she founded her own executive search firm, and previously worked in a senior position in an international search firm. She leads the Monroe Consulting team in China with a clear vision – we are experts finding experts.
Why Choose Monroe China as Your Recruitment Agency?
Our highly experienced, specialised recruiters know the China recruitment market. They are regularly in touch with candidates and decision makers, staying abreast of movements in the market and candidate expectations. At all times you will be assured of our knowledge and expertise throughout our relationship.
When engaging Monroe China recruitment services, you can be assured of:
Outstanding Sourcing Capability
We specialise in engaging the most effective areas of the job market to fill positions, including passive candidates who are not actively looking for job. We go beyond the usual recruitment advertising methods by develop industry-wide relationships with candidates who help to connect us with the right talent pools.
Exceptional Service
When working with us you will be assigned a dedicated recruitment consultant that specialises in your industry. Your success is our success - we work hard to find the very best candidates that will contribute to the long-term growth of your organisation.
Global Reach and Partnerships
As part of the Empresaria Group, Monroe China works together with other global recruitment organisations to access the best recruitment technology and skills needed to find the right candidate. Wherever your perfect candidate may be, one of our recruitment consultants will not be far away.
Speed
Many candidates will only be in the market for a short period of time, giving a small window of opportunity to generate and maintain interest in a role. We also know that vacant jobs in an organisation will slow its growth. We therefore work with urgency, without compromising quality, to deliver results, fast.
When engaging Monroe China, you can be assured that you are partnering with a recruitment agency with the knowledge, experience, and skills to deliver the best recruitment solutions possible.
About Monroe Recruitment China
Monroe Consulting China is an award-winning recruitment agency based in Shanghai, established in 2015.
Our team is made up of highly skilled and experienced recruitment consultants with proven track records to deliver the right candidates within the expected time frame. Monroe Consulting China is supported by our branch offices throughout Asia, as well as by Empresaria Group with over 20 brands all over the world. This presence gives us access to a global network of recruitment resources, 24 hours a day, all around the globe.
Our extensive recruitment expertise and global reach means that we leave nothing to chance when developing recruitment strategies and plans for your organization and sourcing the best candidates.
Monroe China Recruitment Awards
Our proven track record and industry recognition ranks us among the top recruitment agencies in China and the APAC region.
2017 Recruitment Awards
Global Recruiter Magazines Best Small Recruitment Business for APAC (Commended)
2016 Recruitment Awards
Global Recruiter Magazines Best Client Service for APAC (Commended)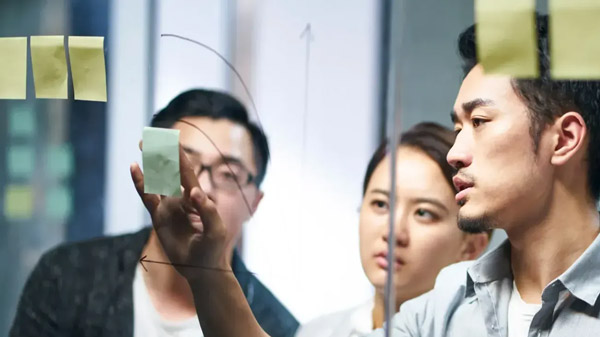 China Recruitment Testimonials
​We are a world-renowned legacy 4A advertising agency and have begun our phase of transforming ourselves to better meet the evolving needs of consumer communications. Monroe was able to listen to our feedback following every candidate interview and developed an iterative process that sourced better talent each and every time. I especially enjoy working with Monroe because the dedicated consultants take their time to learn not only the candidates themselves, but also the evolving landscape of our industry to help us stay competitive. In a very competitive market, Monroe was also able to help me understand the needs of the candidates in order to develop a better cultural fit within my teams. I would not hesitate to recommend Monroe China and look forward to working with them in future endeavours.​

Alex Zhang

​Our company selected Monroe Consulting to work exclusively for the recruitment of a Sales Director for our China operation. From our first face to face meeting and subsequent phone calls and emails I have found Monroe Consulting to be extremely professional and thorough. The recruitment process was well planned and communicated, but still retained the flexibility and adaptability we needed when our recruitment plans changed from one hire to two. The transparency and level of honesty was apparent throughout the process. We would not hesitate to appoint Monroe Consulting China again for out future recruitment needs.

Lucy Morris

I found my current position with Monroe's help; the effort put in for the pre-alignment to ensure that both parties found the right match is the very reason I keep choosing Monroe to be my trusted partner when I need to search for my direct report. In our company, we value the culture fit as much as the skill set requirement, and I believe only through a quality screening and a deep understanding of the company can anyone achieve this difficult task. Monroe China did it, and I'm counting on them to keep delivering the excellent job.​

Paul Wu
Contact Us
Don't let the perfect candidate slip through your fingers - contact Monroe Consulting China today. Let us be your trusted partner in building a team that will drive your success.
​
---
​
China Recruitment Market Update
​Figures from China's National Bureau of Statistics (NBS) revealed that industrial production increased by 3.9% year on year in June 2022, a big jump from the 0.7% gain in May (to be noted that it had fallen in April by 2.9%) - marking a second consecutive month of growth. Indeed, industrial output was up by 3.4% for the first half of 2022 compared to 2021.
Manufacturing production grew by 3.4% (compared to 0.1% in May) with mining at 8.7% (vs. 7%). Drilling down further into manufacturing output, sectors that grew included chemical raw material and chemical products as well as electricity and heat production and supply industries. Food processing and textiles did not fare so well. There was also a surge in the demand for new energy vehicles, such as hybrid and battery-powered cars despite a slump in the overall car market, which is the largest in the world.
The importance of the tech sector to China, which is expected to overtake the US as the world's biggest economy by 2030, cannot be understated. Enhancing the sophistication of digital services and developing its fledgling big data industry remains a central pillar of the country's 14th and latest Five-Year Plan (FYP). The government is investing resources into education and the university systems to nurture homegrown talent and stave off a 'brain drain'.
There is also demand for product managers, business systems analysts, and UX and CX designers. Companies are vying for the attention not only of Millennials and 'Zoomers' but also the lucrative high disposable income silver generation. Buyer insights and behaviours are vitally important, which is driving a need for data skills.
The importance of the tech sector to China, which is expected to overtake the US as the world's biggest economy by 2030, cannot be understated. Enhancing the sophistication of digital services and developing its fledgling big data industry remains a central pillar of the country's 14th and latest Five-Year Plan (FYP). The government is investing resources into education and the university systems to nurture homegrown talent and stave off a 'brain drain'.
Supported by the government's 'Growth Stabilisation and Consumption Promotion' policy, mainland China's fast moving consumer goods (FMCG) sales for Ql 2022 grew by 2.8%.
​​
Recruitment Market Reports
We are on the pulse of the latest trends in Recruitment. Download our reports to learn more about our market insights in China