Executive Search Indonesia
Source the right executive talent to help your organisation grow and thrive.
In an increasingly connected global marketplace, there's more pressure than ever for organisations to engage the right leadership at the right time, and with the right skills and experience. Hiring high quality management is a crucial factor to the success of any business.
Monroe Consulting Indonesia brings this much needed executive talent into your business through our award-winning executive search services. Our global network of candidates and relationships positions us to deliver the right candidate, on time.
Our team of executive recruiters have extensive experience in candidate search and selection, enabling us to identify the top talent with the right mix of skills and experience to meet your leadership and management team requirements.
Contact us today for an obligation-free discussion about your executive search needs. Or if you are a professional in search of exciting job opportunities, you can apply here.
Contact Us

​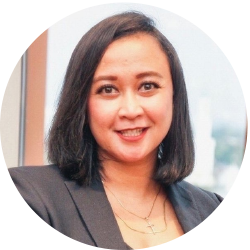 Tina Nugraheni
Managing Director
Monroe Consulting Indonesia
agustina.nugraheni@monroeconsulting.com
+62 21 5098 2629
Starting as a consultant with Monroe in 2012, Tina has served as division head for both Technology and Industrial divisions before taking the role of Deputy Managing Director in 2019 and then promoted to Managing Director in January 2022. An MBA Graduate from NTUST Taiwan, her focus on delivering exceptional service to both clients and candidates has seen Monroe Consulting Indonesia achieve significantly under her leadership. Her life motto is to do it with passion or nothing at all.
Executive Recruitment and Selection
Simply put – we find people with the right skills, experience, and psychological profile to take leadership roles in companies. We do this by working with you to develop a deep understanding of what type of person would be successful in the role and identifying the core competencies and skills that the role requires.
With this knowledge, we tap into our global networks to identify individuals that suit the ideal profile. Our executive search service extends over the recruitment lifecycle from requisition management, screening candidates, to onboarding and post-performance management. The goal of our dedicated executive search consultants is to consistently exceed expectations using our broad global candidate pool and professional networks.
Through our focus on understanding your specific requirements and having researched the ability of suitable candidates, we act as a mediator, confidentially reaching out to talent. Our commitment to confidentiality throughout our executive search process during times of change at an executive level is an essential factor in ensuring your business and potential candidates remain protected.
The result of this process is the consistent delivery of exceptional executive talent to our clients.
​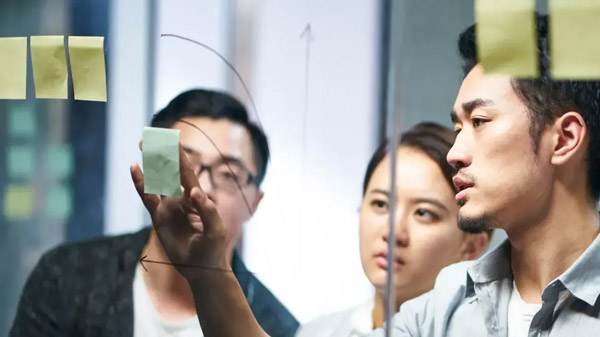 About Monroe Consulting Indonesia Executive Search
Monroe Consulting Indonesia is an executive search firm based in Jakarta, established in 2005. We are boutique search firm that's large enough to deliver exceptional candidates, and small enough to provide personalised service.
Our team consists of highly skilled and experienced executive recruitment consultants who have established track records of delivering the right candidates, on time. Monroe Consulting Indonesia is supported by our sister offices throughout Asia, as well as the Empresaria Group which comprises of over 20 staffing brands. This gives us access to a global network of recruitment resources, 24 hours a day, all around the globe.
Our extensive executive search and recruitment resource, expertise, and global reach means we leave nothing to chance when performing executive search services for your organisation.
The result of this process is the consistent delivery of exceptional executive talent to our clients.
​
Monroe Consulting Executive Search Awards
Our proven track record and industry recognition ranks us among the top executive search firms in Indonesia and Asia-Pacific.
2017 Global Recruiter Magazines Best Small Recruitment Business for APAC (Commended)

2016 Global Recruiter Magazines Best Client Service for APAC (Commended)

2015 Global Recruiter Magazines Best Overseas Operation for APAC (Commended)

2015 Global Recruiter Magazines Best In-House Training for APAC (Commended)

2015 Global Recruiter Magazines Best Client Service for APAC (Commended)
Executive Search Indonesia Testimonials
​Monroe is our partner for our recruitment requirements in Indonesia. They have been very active in finding suitable candidates for us and are always online whenever I need them. They make sure to provide interview notes with every resume and are knowledgeable of our requirements. What I like is they are very different from the other Executive Search companies by giving me a weekly report to help me track the progress of my recruitment process.

Genevieve Nebab

​If you are looking for fully vetted talent that meets your company's needs, look no further. Monroe Consulting Indonesia goes above and beyond to find a candidate than a client needs. I had the pleasure of working with Monroe Indonesia to find a candidate and their professionalism shone through from the beginning till the end. I will absolutely hire Monroe Indonesia again in the future if/when the need arises​

W. Wijaya

​Monroe's RPO team is really helpful and insightful. They can support us with a lot of targeted CVs and provide some updates related to what happens in the related industry/market. The consultants relieve some parts of our recruiters' loads by making sure the recruitment process can be done smoothly. Their contribution to win the candidates during the negotiation process are also good. We can close almost 75% of offered candidates without any major issues/ renegotiation needed.

Gina Anida

GoTo Financial, part of GoTo Group
Contact Us
Don't let the perfect candidate slip through your fingers - contact Monroe Consulting Indonesia today. Let us be your trusted partner in building a team that will drive your success.
​
---
​
Executive Recruitment Outlook in Indonesia
Monroe Consulting Group has been operating in Indonesia and across the emerging economies in Asia for more than 16 years, and we are committed to providing our clients and candidates key insights on the latest hiring trends in the Indonesian job market.
We expect increased demand in executive recruitment Indonesia in the first half of the 2020's. This will be driven by Indonesia's emergence from recession, and the overall expectations of companies to increase their headcount by up to 10% in 2021 to carry on year-on-year.
Employment recovery is gathering pace with the reopening of economic and social activities, and the future for Indonesia's job market looks brighter for 2022 and beyond. Hiring across Indonesia has fluctuated since early 2020, as businesses started to put hiring on hold and reduce their workforce. After the pandemic's blow to the job market in 2020, signs pointed to an improved outlook in 2021. LinkedIn reported that four in ten employers in Asia-Pacific are planning to increase headcount by 10% in 2021, with the average pay raise for the region being 4.6%.
Along with the appetite for growth in Indonesia's companies comes the need to find the right executive talent to lead at a strategic and people-management level. Indonesia's companies will face competition from rivals in Asia-Pacific to secure the right executive talent. Developing an executive search and selection plan alongside growth strategies will ensure the best chance of success in an increasingly competitive global market.
​
Recruitment Market Reports
We are on the pulse of the latest trends in Recruitment. Download our reports to learn more about our market insights in Indonesia.