Monroe Consulting Group is an international award-winning executive search (headhunting) company that delivers market-responsive recruitment services and provides flexible solutions to workforce challenges for local and global clients. With offices spanning across Asia and a global network of talents and resources - we are big enough to deliver and small enough to care.
Why we are right for you.
Relationships and people are the foundation of our business. We never lose sight of how important it is to find the perfect match of talent for our clients and helping our candidates land their dream jobs. We strive to exceed the expectations of our clients and candidates by offering the most professional, ethical and knowledgeable recruitment service in the market.
​I had a chance to work with Monroe Consulting Group Vietnam months ago. They provide professional service regarding executive search for the best candidates. Monroe consultants are not only professionals but also experts in fields that they work with. They are always fast-paced, ensuring to deliver the best potential candidates to their clients. I would recommend every employers in Vietnam, who are in need with talents to work with Monroe to receive the best services.

Nguyễn Khoa

​Monroe is our partner for our recruitment requirements in Indonesia. They have been very active in finding suitable candidates for us and are always online whenever I need them. They make sure to provide interview notes with every resume and are knowledgeable of our requirements. What I like is they are very different from the other Executive Search companies by giving me a weekly report to help me track the progress of my recruitment process.

Genevieve Nebab

​It has been a great working with Monroe Consulting Group. They supply good quality candidates that make my selection process easy. They are easily contactable and reply to emails and calls. I will continue to use their services and highly recommend them to any company.

Joseph Yeow

​We are a world-renowned legacy 4A advertising agency and have begun our phase of transforming ourselves to better meet the evolving needs of consumer communications. Monroe was able to listen to our feedback following every candidate interview and developed an iterative process that sourced better talent each and every time. I especially enjoy working with Monroe because the dedicated consultants take their time to learn not only the candidates themselves, but also the evolving landscape of our industry to help us stay competitive. In a very competitive market, Monroe was also able to help me understand the needs of the candidates in order to develop a better cultural fit within my teams. I would not hesitate to recommend Monroe China and look forward to working with them in future endeavours.​

Alex Zhang

​I value Monroe Consulting Philippines because they take care of the company that they serve but also the candidate they endorse. I appreciate that they ask about how the candidates are doing. It means that they are invested in the candidates being endorsed. This is a good sign because this is not a transaction of goods but of persons. Also, I appreciate the write-up made by Monroe on their candidates. It highlights the best part about the candidate but also does not hide areas for improvement. Monroe Consulting Group has been adding value to our business. Please keep up the great work. You can only have a great internal culture to be able to identify talents. Thank you very much!

Richel Sayo

Stada Pharmaceuticals

​I have been contacted by a number of headhunters but so far none have compared to Monroe Consulting Group. Monroe's consultant made it clear from the beginning of the process that even though she was helping a client company fill a job vacancy that she also cared about the candidates she was dealing with, including me. I felt I could be really transparent about my aspirations.

Vanessa Ingrid

​Monroe Philippines is a quality firm, with a decent track record of filling several of our more challenging roles. They have been extremely responsive and resourceful in helping us identify some great candidates. Having a consultant who understands our specific needs adds value to the services that they provide.

Marian Torrecampo

PressReader

​Our company selected Monroe Consulting to work exclusively for the recruitment of a Sales Director for our China operation. From our first face to face meeting and subsequent phone calls and emails I have found Monroe Consulting to be extremely professional and thorough. The recruitment process was well planned and communicated, but still retained the flexibility and adaptability we needed when our recruitment plans changed from one hire to two. The transparency and level of honesty was apparent throughout the process. We would not hesitate to appoint Monroe Consulting China again for out future recruitment needs.

Lucy Morris

​It is with great pleasure that I write a testimonial for Monroe Consulting. They have provided assistance and knowledge and make sure our staff are paid efficiently every month. Monroe Consulting have been a great partner in helping us set up our Manila entity and on board our team. We look forward to working with them for a very long future.

Sharon Wright

​Monroe's RPO team is really helpful and insightful. They can support us with a lot of targeted CVs and provide some updates related to what happens in the related industry/market. The consultants relieve some parts of our recruiters' loads by making sure the recruitment process can be done smoothly. Their contribution to win the candidates during the negotiation process are also good. We can close almost 75% of offered candidates without any major issues/ renegotiation needed.

Gina Anida

GoTo Financial, part of GoTo Group

​The most important aspect of our recruitment is the understanding of the role. The consultants are very attentive to our explanations of what the role/roles required. Our industry is very niche and we also understand some of the difficulties involved in our recruitment process; and can be quite challenging for them. Despite of these challenges, they have delivered according to our expectations. Communication is excellent.

May

​We are happy with Monroe's recruitment service. We are also happy with the quality of resumes and candidates we receive. Monroe's coordination in terms of delivering resumes and scheduling of interviews is very good. We are very happy with their recruitment process, from receiving the job, and up to successful placement.

Phassanai Doyle

I found my current position with Monroe's help; the effort put in for the pre-alignment to ensure that both parties found the right match is the very reason I keep choosing Monroe to be my trusted partner when I need to search for my direct report. In our company, we value the culture fit as much as the skill set requirement, and I believe only through a quality screening and a deep understanding of the company can anyone achieve this difficult task. Monroe China did it, and I'm counting on them to keep delivering the excellent job.​

Paul Wu

​The team provides excellent service quality. They collaborate with us on a regular basis to ensure that we are aligned with our requirements. Monroe Consulting Group is very consistent with their support and advice. Our requirements are a little unique and what we usually call 'Hybrid' openings, but Monroe is always up to the challenge and continuous to deliver quality candidates.

Andreau Garcia

​Very professional and efficient recruitment agency. They know what they're doing. And they're doing it great. One of the things that really standout is the way they communicate. They're in contact with candidates regularly to make sure every party is on the same page and everything is going well. This includes constant communication across the whole recruitment journey from pre-screening, interview, new-job day one, and even end of the first month after joined.

N. Laplonluelay

​I've had dealings with a fair few recruitment agencies in the past, but Monroe Consulting Group Malaysia is the next level! The consultants have deep knowledge of the industrial sector and works with a wide network of well-qualified individuals across a range of job disciplines. What I value the most is that they always listens but is never afraid to push back when they feel that someone is the right fit for our business. Having a partnership with Monroe Consulting Group Malaysia has significantly improved our time-to-hire on several key roles over the past one year.

Calvin

​Monroe is a strategic partner in Recruitment. Their consultants have a way of making the search for hard-to-find- talent, light and easy. What is best with Monroe? You can bug their consultants literally at any time, they will take on the most difficult vacancies and you only pay for guaranteed results!

Frozti Ann Agrasada

​I have worked with other search firms in Thailand and none of them compare to the thoroughness of search that Monroe has done for us. I have always been confident that they can find the unique skillsets that our company looks for. This confidence has even translated to my comfort in asking them to fill a critical requirement for my site outside of Thailand, which I believe only Monroe can achieve for me.

Marc Gregorio

​Monroe Consulting Group has helped our company tremendously in screening worthwhile candidates for the positions that we needed filled. The candidates themselves were exactly the types of people we required, with the necessary competencies and at the level of remuneration we asked.

Noel Chan

​I am impressed with the communication, follow up, responses, as well as information shared. The team submitted a comprehensive report about their search, including all the positive, negative information/feedback from candidates so that we know where we are in the labour market. This is important to not only us, but for any recruiter to define the right package/strategy to attract talents, who nowadays is the most asset of a corporation. I would continue working with Monroe to build up our workforce.

Vu Cao Cuong

Country Manager, Reda

​If you are looking for fully vetted talent that meets your company's needs, look no further. Monroe Consulting Indonesia goes above and beyond to find a candidate than a client needs. I had the pleasure of working with Monroe Indonesia to find a candidate and their professionalism shone through from the beginning till the end. I will absolutely hire Monroe Indonesia again in the future if/when the need arises​

W. Wijaya

​Great service, consultants have good knowledge in particular industries. Also, they provide great shortlist candidates with short turn around time.

A. Yuenyao

​Working with Monroe Consulting Group Malaysia was a true pleasure. We collaborated with Monroe Consulting Group Malaysia to select a profile for a relevant position within our organization. We are very pleased with the level of assistance provided by Monroe. The Executive Recruitment Consultant ensured that communication was clear and that the process was managed in an efficient, straightforward, and collaborative manner. Monroe's assistance enabled us to find the best candidates and make the best decision.

Intan

​It was a real pleasure to work with Monroe Consulting Group Malaysia. We worked with Monroe Consulting Group Malaysia on selecting a profile for a relevant position in our company. We are ver satisfied with the level of support that we received from Monroe. The Executive Recruitment Consultant has made communication very easy and managed the process in a very efficient, straightforward and collaborative manager. The support we received from Monroe helped us find the best candidates and make the best decision.

Sujatha

​My feelings are already reflected in the many testimonials stated on Monroe Consulting Group's website. My first experience with Monroe, 15 years into my career, left me amazed with their professional capabilities and dedication to ensure the process ran well and as expected. I have told all my colleagues and associates who are seeking new endeavours that they communicate with Monroe.

Andrisman

​I firmly believe that professionalism and integrity is in Monroe's blood as they listened closely to any concern that I had and suggested how I could resolve these issues. It's another example of how they work to ensure that I enjoyed my new career opportunity. Finding a recruitment company that professionally listens with heart, passion and integrity is really rare to find today but I found it in Monroe.

Robin Hisar Pasaribu

​It has been a very good experience working with Monroe Malaysia team. The team is very quick and prompt in their responses. They have always been ready to modify search according to our requirements. As we both work in different time zones the comfort was always maintained by the team. The Consultant is energetic and is always on his toes to take on challenging roles and always come up with unique requirements.

Vineet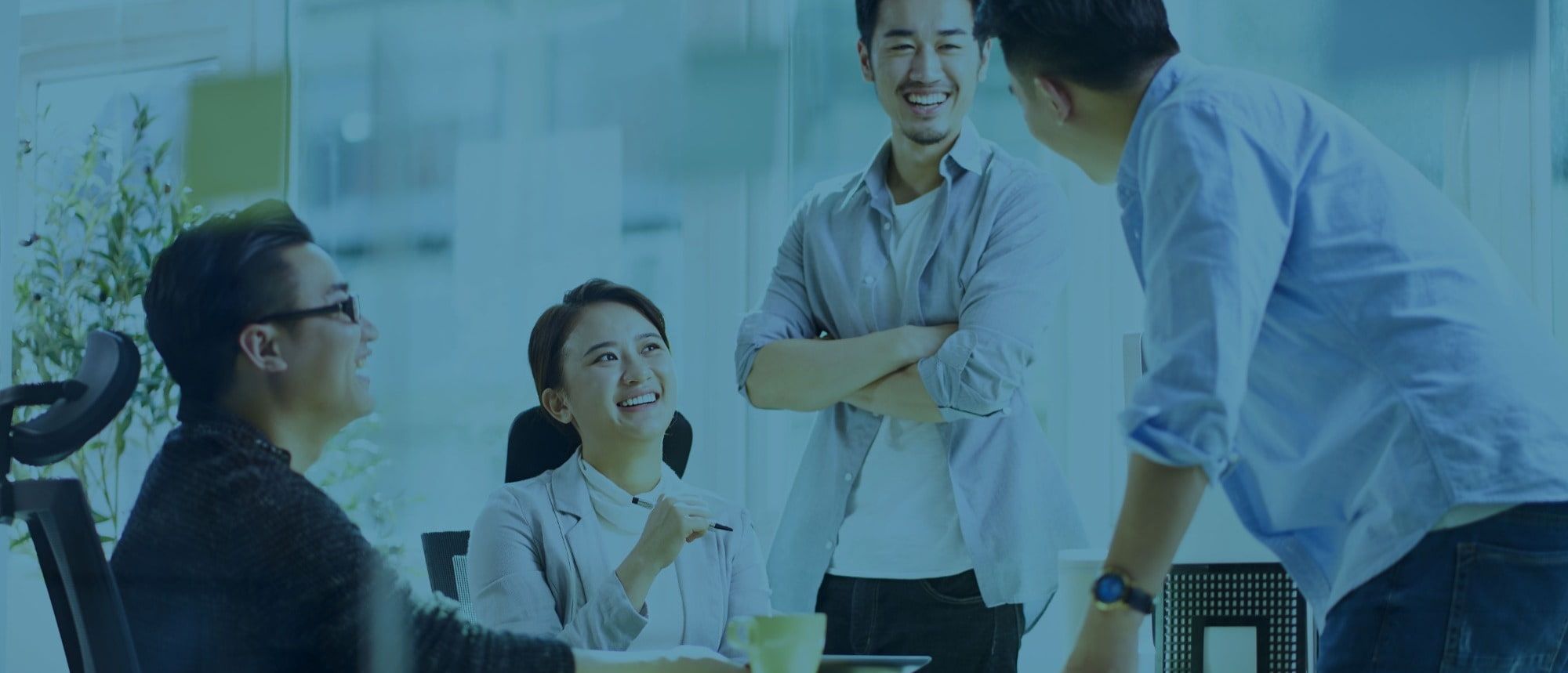 Register for our upcoming webinars and networking events.
View or download our latest market insight report and see what advice and trends are in demand within the APAC region.