Recruitment Agency Philippines
It has never been more important to attract the right staff to join your organisation. With rising global talent shortages, organisations are building competitive advantages through the skills and experience that they can access from the job market.
Recruiting the right staff can add incredible value to an organisation. The right people in the right positions will accelerate company growth and increase ability to compete in the market. Not having the right recruitment processes in place or hiring the wrong people can set an organisation back by several years.
This is where Monroe Philippines comes in. Our rigorous recruitment process is designed to attract and select the candidates that best fit the skills, experience, and culture requirements of your organisation. With over 15 years of experience in the Philippines, and offices across Asia, we have the knowledge and expertise to deliver the right candidates, on time.
When engaging Monroe Philippines recruitment services, we will connect you with a dedicated recruitment consultant that specialises in your industry. We work hard to understand your talent requirements, the context and goals of your organisation, and what recruitment solutions need to come into play to deliver candidates now and into the future.
Whether you need to find top talent or a consulting solution for managing your business and resourcing challenges, Monroe Philippines is here to assist you.
Contact Us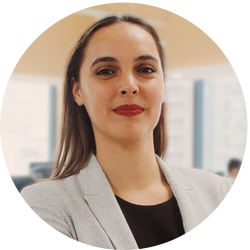 Monica Viladot
Managing Director
Monroe Consulting Philippines
monica@monroeconsulting.com
+63 917 816 8483
Monica is a passionate management, recruitment, and human resources professional with 10+ years' experience in APAC. Having served as Managing Director for Monroe Consulting Malaysia for 4 years, she led the consultancy to win Best Newcomer at the Human Resources Asia Awards for three consecutive years. Monica has led Monroe Philippines since 2019, achieving significant growth through delivering successful recruitment projects for clients.
Why Choose Monroe Philippines as Your Recruitment Agency?
Our highly experienced, specialised recruiters know the Philippines recruitment market. They are regularly in touch with candidates and decision makers, staying abreast of movements in the market and candidate expectations. At all times you will be assured of our knowledge and expertise throughout our relationship.
When engaging Monroe Philippines recruitment services, you can be assured of:
Outstanding Sourcing Capability
We specialise in engaging the most effective areas of the job market to fill positions, including passive candidates who are not actively looking for job. We go beyond the usual recruitment advertising methods by develop industry-wide relationships with candidates who help to connect us with the right talent pools.
Exceptional Service
When working with us you will be assigned a dedicated recruitment consultant that specialises in your industry. Your success is our success - we work hard to find the very best candidates that will contribute to the long-term growth of your organisation.
Global Reach and Partnerships
As part of the Empresaria Group, Monroe Philippines works together with other global recruitment organisations to access the best recruitment technology and skills needed to find the right candidate. Wherever your perfect candidate may be, one of our recruitment consultants will not be far away.
Speed
Many candidates will only be in the market for a short period of time, giving a small window of opportunity to generate and maintain interest in a role. We also know that vacant jobs in an organisation will slow its growth. We therefore work with urgency, without compromising quality, to deliver results, fast.
When engaging Monroe Philippines, you can be assured that you are partnering with a recruitment agency with the knowledge, experience, and skills to deliver the best recruitment solutions possible.
About Monroe Recruitment Philippines
Monroe Consulting Philippines is an award-winning recruitment agency based in Manila, established in 2007.
Our team is made up of highly skilled and experienced recruitment consultants with established track records of delivering the right candidates, on time. Monroe Consulting Philippines is supported by our sister offices throughout Asia, as well as the Empresaria Group which comprises of over 20 staffing brands. This gives us access to a global network of recruitment resources, 24 hours a day, all around the globe.
Our extensive recruitment expertise and global reach means we leave nothing to chance when developing recruitment strategies and plans for your organisation and sourcing the best candidates.
Monroe Philippines Recruitment Awards
Our proven track record and industry recognition ranks us among the top recruitment agencies in the Philippines and Asia-Pacific.
2017 Global Recruiter Magazines Best Small Recruitment Business for APAC (Commended)

2016 Global Recruiter Magazines Best Client Service for APAC (Commended)

2015 Global Recruiter Magazines Best Overseas Operation for APAC (Commended)

2015 Global Recruiter Magazines Best In-House Training for APAC (Commended)

2015 Global Recruiter Magazines Best Client Service for APAC (Commended)

​

Philippines Recruitment Testimonials
​It is with great pleasure that I write a testimonial for Monroe Consulting. They have provided assistance and knowledge and make sure our staff are paid efficiently every month. Monroe Consulting have been a great partner in helping us set up our Manila entity and on board our team. We look forward to working with them for a very long future.

Sharon Wright

​Monroe Philippines is a quality firm, with a decent track record of filling several of our more challenging roles. They have been extremely responsive and resourceful in helping us identify some great candidates. Having a consultant who understands our specific needs adds value to the services that they provide.

Marian Torrecampo

PressReader
Contact Us
Don't let the perfect candidate slip through your fingers - contact Monroe Consulting Thailand today. Let us be your trusted partner in building a team that will drive your success.
​
​
---
​
Philippines Recruitment Market Update
It's an exciting time and period of growth for The Philippines. President Ferdinand Marcos Jr. is keen to carry forward the momentum enjoyed under Rodrigo Duterte's government. International trade will be an important focal point, especially the reinforcing of ties with the US and other global partners to drive consumption and growth.
In much the same way as Indonesia's tworungs', tech companies are adapting to consumer buying habits and are trying to make inroads into the 'sari sari' store market in The Philippines. This will help small business owners and promote entrepreneurship in the country. Smaller FMCG brands are also penetrating modern trade channels. Companies in The Philippines are recruiting broadly for a range of different functions, including sales, finance and marketing. The hospitality sector is also starting to create jobs once again.
Digital transformation and innovation programmes are accelerating at a fast pace in The Philippines, which has led to sustained hiring of IT professionals. There has also been a rise in the demand for data roles across a range of sectors, including Fintech, e-commerce, HealthTech, EdTech and Telco. Demand exists both for older legacy tools as well as newer frameworks and languages in software development.
Many local and foreign companies are ramping up their permanent tech recruiting in 2022 as the economy of the Philippines becomes more reliant on digital channels, services and online transactions. This is driving a requirement for flexible RPO and payroll solutions.
Organisations need to move fast and enhance their salary and benefits packages if they want to snap up top tech talent. Speeding up their recruitment processes is also seen as a key talent attraction differentiator. Many organisations are partnering with specialist recruiters who can carry out technical skills assessments for job applicants.
​
Recruitment Market Reports
We are on the pulse of the latest trends in Recruitment. Download our reports to learn more about our market insights in the Philippines.