Recruitment Agency Malaysia
As the global economy picks up pace, organisations are competing more than ever to recruit the talent to fill their growth ambitions. Not only this, but fast-changing job requirements and candidate expectations is making it more difficult to identify and attract the right talent during the recruitment process.
Finding the right person for a role is more than just matching skills on a resume to a job description. Fit with the organisation's culture, industry knowledge, leadership ability, growth potential, and many other factors will determine success in a role. A robust recruitment plan and process is needed to understand these factors and to deliver the candidates that truly meet the brief.
Monroe Consulting Malaysia is the recruitment partner that will deliver these results for you. We are an award-winning recruitment agency, recognised for being leading recruiter in Malaysia, and for our consistently excellent client and candidate experiences.
Whether you are currently recruiting, looking for recruitment industry insights, or want to discuss your future recruitment needs, Monroe Consulting Malaysia is here to help. Our consultative approach means we seek to develop an in-depth understanding of your recruitment needs, and then deliver a solution that meets your unique challenges and opportunities.
Whether you need to find top talent or a consulting solution for managing your business and resourcing challenges, Monroe Malaysia is here to assist you. Or if you are a professional in search of exciting job opportunities, you can apply here.
Contact Us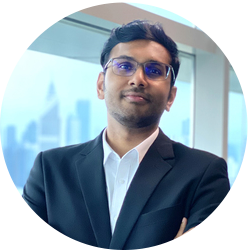 Avinash Kumar Manoharan
Managing Director
Monroe Consulting Malaysia
avinash@monroeconsulting.com.my
+603 2771 0310
Avinash is a trained engineer who developed a passion for recruitment. Under his leadership, Monroe Consulting Malaysia has positioned as one of the top, award-winning recruitment agencies in the region. He is a regular influencer in the business community, discussing on recruitment and talent management consulting on platforms such BFM89.9, LinkedIn and others.
Why Choose Monroe Indonesia as Your Recruitment Agency?
Our highly experienced, specialised recruiters know the Malaysia recruitment market. They are regularly in touch with candidates and decision makers, staying abreast of movements in the market and candidate expectations. At all times you will be assured of our knowledge and expertise throughout our relationship.
When engaging Monroe Malaysia recruitment services, you can be assured of:
Outstanding Sourcing Capability
We specialise in engaging the most effective areas of the job market to fill positions, including passive candidates who are not actively looking for job. We go beyond the usual recruitment advertising methods by develop industry-wide relationships with candidates who help to connect us with the right talent pools.
Exceptional Service
When working with us you will be assigned a dedicated recruitment consultant that specialises in your industry. Your success is our success - we work hard to find the very best candidates that will contribute to the long-term growth of your organisation.
Global Reach and Partnerships
As part of the Empresaria Group, Monroe Malaysia works together with other global recruitment organisations to access the best recruitment technology and skills needed to find the right candidate. Wherever your perfect candidate may be, one of our recruitment consultants will not be far away.
Speed
Many candidates will only be in the market for a short period of time, giving a small window of opportunity to generate and maintain interest in a role. We also know that vacant jobs in an organisation will slow its growth. We therefore work with urgency, without compromising quality, to deliver results, fast.
When engaging Monroe Malaysia, you can be assured that you are partnering with a recruitment agency with the knowledge, experience, and skills to deliver the best recruitment solutions possible.
About Monroe Recruitment Malaysia
Monroe Consulting Malaysia is an award-winning recruitment agency established in 2002.
Our team is made up of highly skilled and experienced recruitment consultants with established track records of delivering the right candidates, on time. Monroe Consulting Malaysia is supported by our sister offices throughout Asia, as well as the Empresaria Group which comprises of over 20 staffing brands. This gives us access to a global network of recruitment resources, 24 hours a day, all around the globe.
Our extensive recruitment expertise and global reach means we leave nothing to chance when developing recruitment strategies and plans for your organisation and sourcing the best candidates.
Monroe Recruitment Awards
Our proven track record and industry recognition ranks us among the top recruitment agencies in Malaysia and Asia-Pacific.
2019 Human Resources Asia Awards Malaysia, Recruitment Agency of the Year (Silver)

2018 Human Resources Asia Awards Malaysia, Best Candidate Experience by a Recruitment Solution Provider (Gold)

2018 Human Resources Asia Awards Malaysia, Best Newcomer (Silver)

2018 Human Resources Asia Awards Malaysia, Best Client Experience by a Recruitment Solution Provider (Silver)

2018 Human Resources Asia Awards Malaysia, Recruitment Agency of the Year (Silver)

2017 Human Resources Asia Awards - Best Newcomer Malaysia (Gold)

2017 Human Resources Asia Awards - Best Candidate Experience Malaysia (Bronze)
Malaysia Recruitment Testimonials
​It was a real pleasure to work with Monroe Consulting Group Malaysia. We worked with Monroe Consulting Group Malaysia on selecting a profile for a relevant position in our company. We are ver satisfied with the level of support that we received from Monroe. The Executive Recruitment Consultant has made communication very easy and managed the process in a very efficient, straightforward and collaborative manager. The support we received from Monroe helped us find the best candidates and make the best decision.

Sujatha

​It has been a very good experience working with Monroe Malaysia team. The team is very quick and prompt in their responses. They have always been ready to modify search according to our requirements. As we both work in different time zones the comfort was always maintained by the team. The Consultant is energetic and is always on his toes to take on challenging roles and always come up with unique requirements.

Vineet

​The most important aspect of our recruitment is the understanding of the role. The consultants are very attentive to our explanations of what the role/roles required. Our industry is very niche and we also understand some of the difficulties involved in our recruitment process; and can be quite challenging for them. Despite of these challenges, they have delivered according to our expectations. Communication is excellent.

May

​I've had dealings with a fair few recruitment agencies in the past, but Monroe Consulting Group Malaysia is the next level! The consultants have deep knowledge of the industrial sector and works with a wide network of well-qualified individuals across a range of job disciplines. What I value the most is that they always listens but is never afraid to push back when they feel that someone is the right fit for our business. Having a partnership with Monroe Consulting Group Malaysia has significantly improved our time-to-hire on several key roles over the past one year.

Calvin

​Working with Monroe Consulting Group Malaysia was a true pleasure. We collaborated with Monroe Consulting Group Malaysia to select a profile for a relevant position within our organization. We are very pleased with the level of assistance provided by Monroe. The Executive Recruitment Consultant ensured that communication was clear and that the process was managed in an efficient, straightforward, and collaborative manner. Monroe's assistance enabled us to find the best candidates and make the best decision.

Intan
Contact Us
Don't let the perfect candidate slip through your fingers - contact Monroe Consulting Malaysia today. Let us be your trusted partner in building a team that will drive your success.​
​​
---
​
Malaysia Recruitment Market Update
The retail industry is expected to grow 6.3% in 2022, according to a research published by Retail Group Malaysia. This represents a marked rise compared to the contractions experienced in 2020 and 2021 when sales fell by 16.3% and 2.3% respectively. All retail sub-sectors, apart from supermarkets and specialty retail stores, are expected to grow in 2022 and beyond. In terms of in-demand skills, companies are increasingly hiring marketing, e-commerce, retail, sales as well as HR specialists.
Having started the rollout of its long awaited 5G network, Malaysia's tech and digital infrastructure is undergoing a significant period of change. It is therefore not surprising to discover that companies are on the hunt for a variety of tech skills and expert knowledge. There has been a surge in the demand for developers in Malaysia, with organisations looking for .NET, Angular, Vue.js, Agile and Scrum experience. Big data and data analytics knowledge are also high on the list of desirables, particularly for companies in the healthcare, consumer, and engineering industries.
​The approval of digital banking licences to five applicants by the Ministry of Finance is great news for the Fintech sector and for those with AI and machine learning experience. Other desired skills include project management, creative design, user experience as well as blockchain and cybersecurity knowledge (especially for e-payment platforms).
​
Recruitment Market Reports
We are on the pulse of the latest trends in Recruitment. Download our reports to learn more about our market insights in Malaysia.