Monroe Consulting Executive Search
We are a leading executive search firm in Asia, providing growing organisations with the talent they need to deliver business results.
As the demand for executive talent increases globally, finding the right specialists in your organisation will become even more demanding. Working with an executive search consultant is an ideal solution for finding and securing the right talent, on time, every time.
Monroe Consulting has successfully worked with some of the largest and fastest growing organisations across Asia. Our award-winning executive search services consistently deliver results.
Don't leave your executive search to chance. Add the right advice, expertise, and processes to ensure you have access to the best talent to take your organisation forward.
Contact us today for an obligation-free discussion about your executive search needs. Or if you are a professional in search of exciting job opportunities, you can apply here.
Why Partner with Monroe Consulting
Our uncompromising commitment to service and excellence has positioned us as a top, award-winning executive search agency.
First established in 2002, Monroe Consulting Group has over 20 years of experience working in Asia. With offices in Thailand, Malaysia, Indonesia, Philippines, Vietnam and China, our executive search networks span key industries and talent pools in the region.
As part of the Empresaria Group, Monroe Consulting is part of 20 global staffing and recruitment brands. Through our membership in this group, we provide clients global resourcing and executive search technologies.
Our range of industry specialisations and world-class recruitment techniques means we are prepared to deliver on almost any project. We are on top of all the latest executive search trends and have been recognised for our best-in-class consultant training programs by Global Recruiter Magazine. Our teams are ready to deliver.
​
​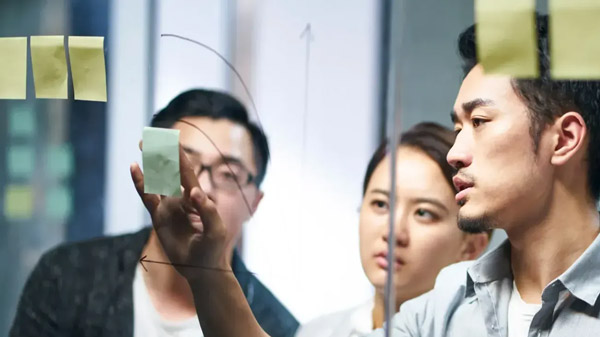 Our Executive Search Services
Executive search is a specialised recruitment service that recruits highly qualified candidates at executive and senior levels across a variety of sectors. Acting as an extension to your company's HR/Recruiting function, we provide targeted hiring solution in a very competitive job market.
Executive search is much more than providing candidates; it is about filling talent gaps that will in turn immensely benefit your organisation. It is crucial to us to not only provide a candidate that is qualified but also a candidate that will seamlessly fit into your culture.
The foundation of our success as an executive search service is the discipline-specific talent pools and proactive development. Having a team of devoted recruiters permits us to comprehend specific requirements and company culture to target experienced talent in your respective markets. We have an extensive network that is vital in finding those passive candidates that aren't actively looking for a new executive role but will show interest if approached by a Monroe professional.
Through our focus on understanding your specific requirements and having researched the availability of suitable candidates, we act as a mediator, confidentially reaching out to talent. Our commitment to confidentiality throughout our executive search process during times of change at an executive level is an essential factor in ensuring your business and potential candidates remain protected.
This gives our clients information beyond resumes to consider; you benefit from screened, viable candidates who match your requirements and preferences. Our detailed understanding of our candidates is achieved through our recruiters' consistent communication and relationship-focused approach.
Monroe Consulting Group has built these capabilities over 20 years. You can be assured that our multi award-winning services will deliver the results you need.
Executive Search Testimonials
​Monroe Consulting Group has helped our company tremendously in screening worthwhile candidates for the positions that we needed filled. The candidates themselves were exactly the types of people we required, with the necessary competencies and at the level of remuneration we asked.

Noel Chan

​I am impressed with the communication, follow up, responses, as well as information shared. The team submitted a comprehensive report about their search, including all the positive, negative information/feedback from candidates so that we know where we are in the labour market. This is important to not only us, but for any recruiter to define the right package/strategy to attract talents, who nowadays is the most asset of a corporation. I would continue working with Monroe to build up our workforce.

Vu Cao Cuong

Country Manager, Reda

​If you are looking for fully vetted talent that meets your company's needs, look no further. Monroe Consulting Indonesia goes above and beyond to find a candidate than a client needs. I had the pleasure of working with Monroe Indonesia to find a candidate and their professionalism shone through from the beginning till the end. I will absolutely hire Monroe Indonesia again in the future if/when the need arises​

W. Wijaya

​Monroe Philippines is a quality firm, with a decent track record of filling several of our more challenging roles. They have been extremely responsive and resourceful in helping us identify some great candidates. Having a consultant who understands our specific needs adds value to the services that they provide.

Marian Torrecampo

PressReader
Recruitment Market Reports
We are on the pulse of the latest trends in Executive Search. Download our reports to learn more about market insights.