Recruitment Agency Thailand
The last few years have created significant changes to how organisations attract talent and design their recruitment programs. Not only candidates' expectations, but organisational requirements are fast-changing, and those that have not yet adapted and planned their future recruitment needs will struggle to recruit the talent needed to compete in a global marketplace.
Hiring the right candidates in the modern market requires that every recruitment project takes a unique approach to sourcing talent. Identifying what factors will make candidates successful in a role such as technical skill, industry knowledge, and organisational culture are key components that recruiters must understand in order to hire talent that will add long term value to an organisation.
Monroe Consulting Thailand solves these problems so that our clients can stay focussed on running their business. We are at your service, providing a complete end-to-end recruitment process, or supporting your internal team by taking ownership for all, or parts of the process. We add the recruitment expertise needed to deliver the best candidates, on time.
For over 20 years Monroe Consulting Thailand has developed these recruitment solutions for our clients. Our team of dedicated recruitment consultants have provided award winning recruitment services to some of the biggest organisations in Thailand across thousands of roles. Our extensive candidate network has been built through our reputation and consistent delivery of outstanding experiences for both clients and candidates.
Whether you need to find top talent or a consulting solution for managing your business and resourcing challenges, Monroe Thailand is here to assist you. Or if you are a professional in search of exciting job opportunities, you can apply here.
Contact Us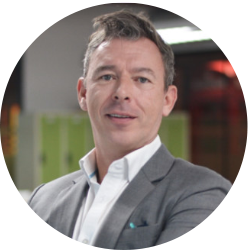 ​​​​John Tolmie
Managing Director
Monroe Consulting Thailand
john@monroeconsulting.co.th
+66 (2) 055 4759
John has over 30 years of experience in recruitment and has held roles from consultant through to senior management. His approach leverages the power of technology to find innovative new ways to find and engage with the very best talent in the market.
Why Choose Monroe Thailand as Your Recruitment Agency?
Our highly experienced, specialised recruiters know the Thailand recruitment market. They are regularly in touch with candidates and decision makers, staying abreast of movements in the market and candidate expectations. At all times you will be assured of our knowledge and expertise throughout our relationship.
When engaging Monroe Thailand recruitment services, you can be assured of:
Outstanding Sourcing Capability
We specialise in engaging the most effective areas of the job market to fill positions, including passive candidates who are not actively looking for job. We go beyond the usual recruitment advertising methods by develop industry-wide relationships with candidates who help to connect us with the right talent pools.
Exceptional Service
When working with us you will be assigned a dedicated recruitment consultant that specialises in your industry. Your success is our success - we work hard to find the very best candidates that will contribute to the long-term growth of your organisation.
Global Reach and Partnerships
As part of the Empresaria Group, Monroe Thailand works together with other global recruitment organisations to access the best recruitment technology and skills needed to find the right candidate. Wherever your perfect candidate may be, one of our recruitment consultants will not be far away.
Speed
Many candidates will only be in the market for a short period of time, giving a small window of opportunity to generate and maintain interest in a role. We also know that vacant jobs in an organisation will slow its growth. We therefore work with urgency, without compromising quality, to deliver results, fast.
When engaging Monroe Thailand, you can be assured that you are partnering with a recruitment agency with the knowledge, experience, and skills to deliver the best recruitment solutions possible.
About Monroe Recruitment Thailand
Monroe Consulting Thailand is an award-winning recruitment agency based in Bangkok, established since 2002.
Our team is made up of highly skilled and experienced recruitment consultants with established track records of delivering the right candidates, on time. Monroe Consulting Thailand is supported by our sister offices throughout Asia, as well as the Empresaria Group which comprises of over 20 staffing brands. This gives us access to a global network of recruitment resources, 24 hours a day, all around the globe.
Our extensive recruitment expertise and global reach means we leave nothing to chance when developing recruitment strategies and plans for your organisation and sourcing the best candidates.
Monroe Recruitment Awards
Our proven track record and industry recognition ranks us among the top recruitment agencies in Thailand and Asia-Pacific. We are a 4 times winner of Best Recruitment Company in APAC.
2017 Global Recruiter Magazines Best Small Recruitment Business for APAC (Commended)

2016 Global Recruiter Magazines Best Client Service for APAC (Commended)

2015 Thailand Expat Entrepreneur Awards - Best Small Medium Enterprise

2015 Global Recruiter Magazines Best Overseas Operation for APAC (Commended)

2015 Global Recruiter Magazines Best In-House Training for APAC (Commended)

2015 Global Recruiter Magazines Best Client Service for APAC (Commended)

2014 Thailand Expat Entrepreneur Awards - Best Consultancy
Thailand Recruitment Testimonials
​Great service, consultants have good knowledge in particular industries. Also, they provide great shortlist candidates with short turn around time.

A. Yuenyao

​I have worked with other search firms in Thailand and none of them compare to the thoroughness of search that Monroe has done for us. I have always been confident that they can find the unique skillsets that our company looks for. This confidence has even translated to my comfort in asking them to fill a critical requirement for my site outside of Thailand, which I believe only Monroe can achieve for me.

Marc Gregorio

​Very professional and efficient recruitment agency. They know what they're doing. And they're doing it great. One of the things that really standout is the way they communicate. They're in contact with candidates regularly to make sure every party is on the same page and everything is going well. This includes constant communication across the whole recruitment journey from pre-screening, interview, new-job day one, and even end of the first month after joined.

N. Laplonluelay
​Contact Us
Don't let the perfect candidate slip through your fingers - contact Monroe Consulting Thailand today. Let us be your trusted partner in building a team that will drive your success.​
​
​​
---
​
Thailand Recruitment Market Update
Southeast Asia's second largest economy (after Indonesia) is expected to grow by 3.3% and 4.3% in 2022 and 2023 respectively according to Bank of Thailand figures. From robotics and start-ups to the upgrading of manufacturing plants to make them more environmentally friendly, there is plenty of investment in local industries and infrastructure.
Given skill shortages for STEM disciplines, employers in the technology sector need to entice graduate engineers to work for them rather than tech companies or financial institutions. Thailand is one southeast Asia's leading manufacturers of semi­conductors. Unsurprisingly, organisations in the sector are looking for engineers and operatives for the running of their plants. All roles related to business intelligence data such as data engineers, data scientists and data analysts have been highly sought after.
Government subsidies and the easing of restrictions contributed to FMCG value growth of 3.5% in 2021, the highest since 2014, data from Kantor revealed. Consumer confidence has risen in traditional channels such as retail and supermarkets while the rebound of the tourism industry will also help boost expenditure and growth in consumer goods.
​
Recruitment Market Reports
We are on the pulse of the latest trends in Recruitment. Download our reports to learn more about our market insights in Thailand.