​Indonesia's Energy & Logistics sector presents promising growth prospects in coal mining, logistics, and the EV industry.
With China's rising demand for coal, the coal mining sector is poised for significant growth. Meanwhile, the national supply chain services business is set to expand through digitalization. As electric vehicles gain momentum, the demand for skilled EV professionals soars.
To seize this golden chance to meet the demand of a growing sector, businesses need to unleash the power of effective talent management and stay ahead of the game by tapping into market trends. To meet the market evolving needs, Monroe Consulting Group has been actively widening the talent pool, aligning candidates with specific client requirements, and mapping key industry players.
Here are a few top key recruitment trends and insights that clients and candidates alike can leverage to stay ahead of the game.
Challenges and Opportunities
Energy & Logistics sector in Indonesia has significant demand in the market for both inside and outside of the Java region.
Mining
The coal mining industry is going to see significant growth as industry players will increase production in 2023 due to the rising demand from China. According to Head of the Statistics Indonesia (BPS), the mining industry will grow by 13.47%. Coal and lignite mining will see a rise of 9.41% which was led by the increasing demand for coal from abroad and a significant increase in coal prices.
Sidiq Fanani, Associate Director of Industrial and Energy Division at Monroe Indonesia, commented that "At Monroe Consulting Group, our leading client in the coal mining industry, including both owners and contractors/services, has a wide range of requirements for various roles. These roles encompass both on-site projects and back-office positions. To tackle the challenges posed by the shortage of candidates for the roster and remote projects on mining sites, we are actively expanding our talent pool within our extensive database. Our goal is to ensure that our client has access to the best options available in the market, providing unwavering support for their projects."
Logistics
The Indonesian Logistics Association (ALI) predicts that the national supply chain services business will grow 8% throughout this year, sustained by micro, small, and medium enterprise digitalisation.
The logistics industry is currently experiencing several major mergers and acquisitions among key players, leading to a significant demand for talent in the market. At Monroe Consulting Group, we are actively working to streamline the segregation between businesses and the talent pool in areas such as freight forwarding, warehousing, inland transport, and logistics services. Our aim is to ensure that candidates are carefully matched with the right businesses based on specific client requirements. By doing so, we guarantee that the talent we provide is best suited to meet the unique needs of each client.
EV
The Industry Ministry of Indonesia is dedicated to expediting the development of the battery-based electric vehicle (KBLBB) ecosystem as a means to decrease fuel consumption. This circumstance has resulted in an increased demand for hiring skilled EV professionals. At Monroe Consulting Group, we are fully prepared to map out all the essential players and senior profiles actively engaged in the market, ready to embark on new career opportunities. Both commercial and operational roles play a pivotal role in expanding businesses and advancing the EV industry.
​
​
In-demands Positions
Level
​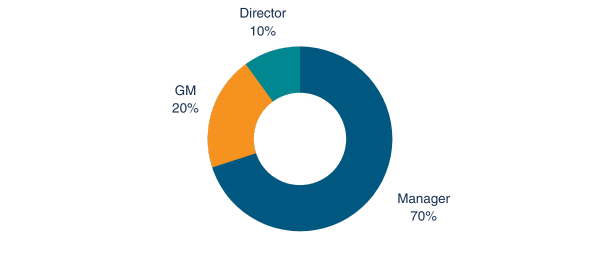 Function
​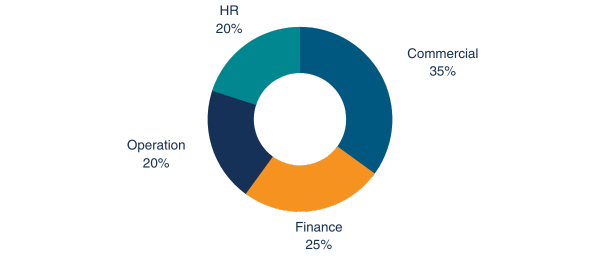 Location
​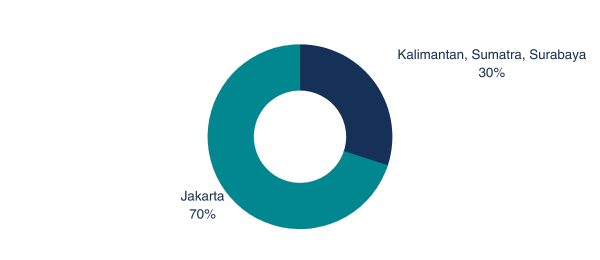 ​
​
Recruitment Journey
Recruitment process from the job brief until signed offer in an average of 2,5 - 3 months

Interview stages 3-4 stages (depend on the seniority of the roles)

Notice period between 1-3 months (depending on the level)

Timeline is 2-3 months from the opening job
​
Helpful Recommendation
For Employer
Update the salary standard based on the market

Enhance the efficiency of the interview phase at each stage.

Establish the budget and timeline at the outset of the hiring plan.

Emphasize the company culture, long-term career prospects, and introduce them to potential employees during discussions.

Collaborate with the recruitment agency to develop a manpower planning and annual hiring plan.
For jobseeker
Stay updated with new skills and requirements in the market.

Prepare the necessary certifications or qualifications based on the desired positions.

Consider location-based factors, working arrangements (hybrid, full WFO, WFH), and roster arrangements (if applicable).

Evaluate both push and pull factors before making any decisions.

Be committed to joining a new company for a fresh challenge and a chance to leave your comfort zone, as long as it aligns with your personal goals and development.

Engage in discussions with the recruitment agency to explore new career aspirations and opportunities for relocation.
At Monroe Consulting Group we remain committed to providing our clients and candidates with the latest insights on hiring trends in the Indonesian job market. Download our comprehensive salary guide, whether you are an employer looking to determine competitive compensation for your employees or a candidate seeking fair compensation
If you're interested in discovering more about our wide variety of services, which cover Executive Search, Recruitment Process Outsourcing (RPO), Payroll management, Outplacement assistance, Talent Mapping, and Contracting solutions, get in touch with our team today. We'll work with you to personalize our offerings and address your hiring requirements.