Executive Search Vietnam
Source the right executive talent to help your organisation grow and thrive.
Your executive team are the individuals who are going to take your organisation to achieve bigger and better things. Each person at this level needs the right skills, experience, and culture fit to deliver superior business results.
At Monroe Consulting Vietnam, we understand the importance of placing the right experts in your organisation. Our track record of working with some of the best companies in Vietnam places us one of the best executive search agencies in Vietnam today.
We are at your service. We take great pride in our highly consultative approach with our clients. Our dedicated executive recruitment consultants work hard to understand your organisations, its goals, culture, and executive talent requirements. That's why we deliver the right candidates, on time.
Contact us today for an obligation-free discussion about your executive search needs. Or if you are a professional in search of exciting job opportunities, you can apply here.
​

Contact Us

​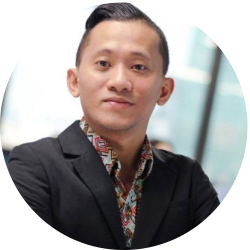 ​​Lhorlan (El) Laurel
Managing Director
Monroe Consulting Vietnam
laurel@monroeconsulting.vn
+84 901 465 805
El is a seasoned recruitment professional boasting with 15 years of experience in the industry, having experience working in Bangkok, Dubai, Abu Dhabi, Manila, Ho Chi Minh City, and Hanoi. Starting his career as an Executive Recruitment Consultant in Monroe Thailand, his passion for people management and sales operations has advanced his career to Managing Director of Monroe Vietnam.
Having experience working in Bangkok, Dubai, Abu Dhabi, Manila, and Vietnam has shaped his views on workforce diversity and inclusion. He takes pride in building a multicultural, inclusive workplace environment where hard work and results are rewarded.
Executive Recruitment and Selection
Simply put – we find people with the right skills, experience, and psychological profile to take expert roles in companies. We do this by working with you to develop a deep understanding of what type of person would be successful in the role and identifying the core competencies and skills that the role requires.
With this knowledge, we tap into our global networks to identify individuals that suit the ideal profile. Our executive search service extends over the recruitment lifecycle from requisition management, screening candidates, to onboarding and post-performance management. The goal of our dedicated executive search consultants is to consistently exceed expectations using our broad global candidate pool and professional networks.
Through our focus on understanding your specific requirements and having researched the ability of suitable candidates, we act as a mediator, confidentially reaching out to talent. Our commitment to confidentiality throughout our executive search process during times of change at an executive level is an essential factor in ensuring your business and potential candidates remain protected.
The result of this process is the consistent delivery of exceptional executive talent to our clients.
​

About Monroe Consulting Vietnam Executive Search
Monroe Consulting Vietnam is an executive search firm based in Ho Chi Minh City, established in 2017. We are boutique search firm that's large enough to deliver exceptional candidates, and small enough to provide personalised service.
Our team consists of highly skilled and experienced executive recruitment consultants who have established track records of delivering the right candidates, on time. Monroe Consulting Vietnam is supported by our sister offices throughout Asia, as well as the Empresaria Group which comprises of over 20 staffing brands. This gives us access to a global network of recruitment resources, 24 hours a day, all around the globe.
Our extensive executive search and recruitment resource, expertise, and global reach means we leave nothing to chance when performing executive search services for your organisation.
Monroe Consulting Executive Search Awards
Our proven track record and industry recognition ranks us among the top executive search firms in Vietnam and Asia-Pacific.
2022 World Business Outlook Award - Leading Provider of Senior Human Resource Capital in Vietnam

2022 World Business Outlook Award - Best Executive Recruitment Company Based in Vietnam 2022

2017 Global Recruiter Magazines Best Small Recruitment Business for APAC (Commended)
Executive Search Vietnam Testimonials
​I am impressed with the communication, follow up, responses, as well as information shared. The team submitted a comprehensive report about their search, including all the positive, negative information/feedback from candidates so that we know where we are in the labour market. This is important to not only us, but for any recruiter to define the right package/strategy to attract talents, who nowadays is the most asset of a corporation. I would continue working with Monroe to build up our workforce.

Vu Cao Cuong

Country Manager, Reda

​I had a chance to work with Monroe Consulting Group Vietnam months ago. They provide professional service regarding executive search for the best candidates. Monroe consultants are not only professionals but also experts in fields that they work with. They are always fast-paced, ensuring to deliver the best potential candidates to their clients. I would recommend every employers in Vietnam, who are in need with talents to work with Monroe to receive the best services.

Nguyễn Khoa
Executive Jobs in Vietnam
Contact Us
Don't let the perfect candidate slip through your fingers - contact Monroe Consulting Vietnam today. Let us be your trusted partner in building a team that will drive your success.
​
---
​
Executive Recruitment Outlook in Vietnam
Overall growth in the Vietnam economy means a steady demand of executive talent will be required in the foreseeable future. A talent scarcity has developed, with many candidates juggling multiple offers. Companies must table competitive salary and benefits packages if they want to attract top talent.
Increased trade thanks to the re-opening of the travel and tourism sector and the postponed 2021 South East Asia (SEA) Games, which were held in May 2022, have helped stimulate the Vietnamese economy. The blend of traditional and modern retail will further accelerate economic growth, which bodes well for future growth.
The government has been investing heavily in digital skills with training at the forefront of its priorities to remain competitive on the international stage. A report by the Ministry of Information and Communications (MIC) valued the country's digital economy at $53bn (Q1 2022). Training is helping combat the talent supply issue – coding bootcamps have grown in popularity and number in Vietnam. Experienced executive talent will be required to drive and manage this growth.
Ever since 'Flappy Bird', an instant overnight sensation back in 2013, Vietnam is considered to be Asia's gaming hub. Companies such as Sky Mavis, which developed Axie Infinity, a blockchain based online video game that uses Non-Fungible Tokens (NFTs), continue to forge their reputation as employers of choice for coders and designers.
Telecoms is another key sector with testing expertise required for 5G and 6G devices. The government is raising standards in telecoms training by introducing university courses to ensure that it can develop a strong pipeline of local talent. The ongoing need for telecoms expertise is set to continue, creating more opportunities for rewarding careers in the sector.
​
Recruitment Market Reports
We are on the pulse of the latest trends in Recruitment. Download our reports to learn more about our market insights in Vietnam.