Recruitment Agency Vietnam
Recruiting the right talent is crucial to remain competitive in a growing global marketplace. Candidates with sought-after skills and experience have more choice than ever to take up new positions domestically and around the world. For organisation to recruit the talent they need, new and innovative approaches to recruitment will be required.
Vietnam is positioned for growth. Fast developing industries like information technology and e-commerce, backed by government investment, are increasing overall demand for skilled professionals. To remain competitive in this new economy, organisations must develop recruitment plans and partnerships to ensure that they are attracting the right people to accelerate their growth.
At Monroe Consulting Vietnam, we thrive on meeting these new recruitment challenges and developing solutions that will deliver the right candidates, on time. We use the latest in recruitment methods and technology to develop sourcing strategies capable of identifying, qualifying, and placing candidates in your organisation that will add the right value.
Each recruitment challenge is unique. Our expert recruitment consultants develop an approach to every project that takes into account the technical skills, experience, knowledge and organisational fit requirements of the role. They then approach the market in ways that ensure the maximum interest in the roles, and build relationships with candidates throughout the recruitment process to ensure all parties have the best possible experience. The approach to recruitment means a retention rate of hires, and candidates who start their new roles well prepared.
Whether you need to find top talent or a consulting solution for managing your business and resourcing challenges, Monroe Vietnam is here to assist you. Or if you are a professional in search of exciting job opportunities, you can apply here.
Contact Us

​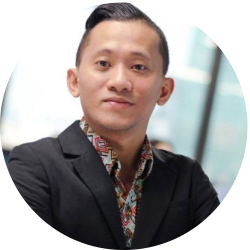 ​​Lhorlan (El) Laurel
Managing Director
Monroe Consulting Vietnam
laurel@monroeconsulting.vn
+84 901 465 805
El is a seasoned recruitment professional boasting with 15 years of experience in the industry, having experience working in Bangkok, Dubai, Abu Dhabi, Manila, Ho Chi Minh City, and Hanoi. Starting his career as an Executive Recruitment Consultant in Monroe Thailand, his passion for people management and sales operations has advanced his career to Managing Director of Monroe Vietnam.
Having experience working in Bangkok, Dubai, Abu Dhabi, Manila, and Vietnam has shaped his views on workforce diversity and inclusion. He takes pride in building a multicultural, inclusive workplace environment where hard work and results are rewarded.
Why Choose Monroe Vietnam as Your Recruitment Agency?
Our highly experienced, specialised recruiters know the Vietnam recruitment market. They are regularly in touch with candidates and decision makers, staying abreast of movements in the market and candidate expectations. At all times you will be assured of our knowledge and expertise throughout our relationship.
When engaging Monroe Vietnam recruitment services, you can be assured of:
Outstanding Sourcing Capability
We specialise in engaging the most effective areas of the job market to fill positions, including passive candidates who are not actively looking for job. We go beyond the usual recruitment advertising methods by develop industry-wide relationships with candidates who help to connect us with the right talent pools.
Exceptional Service
When working with us you will be assigned a dedicated recruitment consultant that specialises in your industry. Your success is our success - we work hard to find the very best candidates that will contribute to the long-term growth of your organisation.
Global Reach and Partnerships
As part of the Empresaria Group, Monroe Vietnam works together with other global recruitment organisations to access the best recruitment technology and skills needed to find the right candidate. Wherever your perfect candidate may be, one of our recruitment consultants will not be far away.
Speed
Many candidates will only be in the market for a short period of time, giving a small window of opportunity to generate and maintain interest in a role. We also know that vacant jobs in an organisation will slow its growth. We therefore work with urgency, without compromising quality, to deliver results, fast.
When engaging Monroe Vietnam, you can be assured that you are partnering with a recruitment agency with the knowledge, experience, and skills to deliver the best recruitment solutions possible.
About Monroe Recruitment Vietnam
Monroe Consulting Vietnam is an award-winning recruitment agency based in Ho Chi Minh City, established in 2017.
Our team is made up of highly skilled and experienced recruitment consultants with established track records of delivering the right candidates, on time. Monroe Consulting Vietnam is supported by our sister offices throughout Asia, as well as the Empresaria Group which comprises of over 20 staffing brands. This gives us access to a global network of recruitment resources, 24 hours a day, all around the globe.
Our extensive recruitment expertise and global reach means we leave nothing to chance when developing recruitment strategies and plans for your organisation and sourcing the best candidates
Monroe Recruitment Vietnam Awards
Our proven track record and industry recognition ranks us among the top recruitment agencies in Vietnam and Asia-Pacific.
2022 Recruitment Awards
World Business Outlook Award - Leading Provider of Senior Human Resource Capital in Vietnam

World Business Outlook Award - Best Executive Recruitment Company Based in Vietnam 2022
2017 Recruitment Awards
Global Recruiter Magazines Best Small Recruitment Business for APAC (Commended)
​

Vietnam Recruitment Testimonials
​I am impressed with the communication, follow up, responses, as well as information shared. The team submitted a comprehensive report about their search, including all the positive, negative information/feedback from candidates so that we know where we are in the labour market. This is important to not only us, but for any recruiter to define the right package/strategy to attract talents, who nowadays is the most asset of a corporation. I would continue working with Monroe to build up our workforce.

Vu Cao Cuong

Country Manager, Reda

​I had a chance to work with Monroe Consulting Group Vietnam months ago. They provide professional service regarding executive search for the best candidates. Monroe consultants are not only professionals but also experts in fields that they work with. They are always fast-paced, ensuring to deliver the best potential candidates to their clients. I would recommend every employers in Vietnam, who are in need with talents to work with Monroe to receive the best services.

Nguyễn Khoa
​
Contact Us
​Don't let the perfect candidate slip through your fingers - contact Monroe Consulting Vietnam today. Let us be your trusted partner in building a team that will drive your success.​
​
---
​
Vietnam Recruitment Market Update
​​With GDP growing by 7.72% in Q2 of 2022, experts predict double­ digit growth in the third quarter. With a fast-expanding renewable energy sector, especially in solar and wind, Vietnam's ambitious green energy goals position it as a regional leader in the field. All the signs are encouraging for southeast Asia's fifth-largest economy.
Market research company Cimigo's found that there was a veritable e-commerce explosion in 2021 - 6 in 10 Vietnamese citizens were shopping online in the capital Hanoi and the country's most populous metropolis, Ho Chi Minh City (HCM). Fashion (33%) and food and beverages (26%) were the two most popular categories of consumer spending in a market that i dominated by four main players: Lazada, Shopee, Tiki and Sendo.
Statistics on the Ministry of Information and Communication's (MIC) website have valued the Internet economy at $21bn (5% of GDP). This Is expected to more than double by 2025. Online travel and shopping as well as advertising, media, games, ride hailing and food 11 delivery are all poised to do well in 2022, fuelled by a surge in online spending.
Skillswise, there are shortages of engineers, particularly those trained in machine learning and AI as well as data science and software engineers. Training is helping combat the talent supply issue – coding bootcamps have grown in popularity and number in Vietnam.
​​
Recruitment Market Reports
We are on the pulse of the latest trends in Recruitment. Download our reports to learn more about our market insights in Vietnam.