China Headhunting
Source the right executive talents to help your organization grow and thrive.
Many organizations find themselves unable to make progress towards achieving their goals without engaging new leaders in their organization. Global executive talent shortages are stifling the ability of companies to grow and take advantage of emerging opportunities in the market.
At Monroe Consulting China, we understand the importance of placing the right leaders in your organization, while we also know how wrong candidates can set it back several years from achieving its goal.
It's in this competitive environment where Monroe Consulting China thrives. Our specialized executive headhunting consultants have the experience, connections, and talent insights that are hard to match. We take great care to understand your organization, its culture, and the required skills to deliver the right executive talents.
Contact us today for an obligation-free discussion about your headhunting needs. In case you are a professional in search of new exciting job opportunities, you can visit and apply here.
Contact Us

​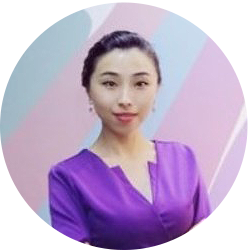 ​Kelly Liu
Managing Director
Monroe Consulting China
kelly.liu@monroeconsulting.cn
+86 21 6315 0706
​Kelly has over 15 years of headhunting experience in China. During this time, she successfully delivered middle-senior talents in high-tech, manufacturing, digitization, and consumer industries, including over 300 fortune 500 and listed local companies. Before joining Monroe Consulting China in 2015, she founded her own headhunting firm, and previously worked in a senior position in an international search firm. She leads the Monroe Consulting team in China with a clear vision – we are experts finding experts.
Our Headhunting Services
Simply put – we find people with the right skills, experience and personality to take leadership roles in companies in need. We do this by working with them to develop a deep understanding of the ideal candidate who could be successful in the role and identifying the core competencies and skills that the position requires.
With this knowledge, we tap into our global network to identify individuals who have the most suitable profile. Our headhunting service extends over the recruitment cycle from requisition management and candidate screening to onboarding and post-placement management. The goal of our dedicated headhunting consultants is to consistently exceed expectations using our broad global candidate pool and professional network.
We focus on understanding your specific requirements and search for suitable candidates accordingly, while acting as a mediator, confidentially reaching out to potential talents. Our commitment to confidentiality throughout the headhunting process is an essential factor in order to ensure that your business and potential candidates remain protected.
The final result of this process is the consistent delivery of exceptional executive talents to our clients.

​
​
About Monroe Consulting China Headhunting Services
Monroe Consulting China is an headhunting firm based in Shanghai, established in 2015. We are a boutique headhunting firm that's large enough to deliver exceptional candidates, but small enough to provide personalized services.
Our team consists of highly skilled and experienced headhunting consultants who have proven track records to deliver the right candidates within the expected time frame. Monroe Consulting China is supported by our branch offices throughout Asia, as well as by Empresaria Group with over 20 brands all over the world. This presence gives us access to a global network of recruitment resources, 24 hours a day, all around the globe.
Our extensive headhunting expertise and global reach means that we leave nothing to chance when developing recruitment strategies and plans for your organization and sourcing the best candidates.
Monroe Consulting Headhunting Awards
Our proven track record and industry recognition ranks us among the top headhunting firms in China and the APAC region.
2017 Recruitment Awards
Global Recruiter Magazines Best Small Recruitment Business for APAC (Commended)
2016 Recruitment Awards
Global Recruiter Magazines Best Client Service for APAC (Commended)
​
China Hedhunting Testimonials
​We are a world-renowned legacy 4A advertising agency and have begun our phase of transforming ourselves to better meet the evolving needs of consumer communications. Monroe was able to listen to our feedback following every candidate interview and developed an iterative process that sourced better talent each and every time. I especially enjoy working with Monroe because the dedicated consultants take their time to learn not only the candidates themselves, but also the evolving landscape of our industry to help us stay competitive. In a very competitive market, Monroe was also able to help me understand the needs of the candidates in order to develop a better cultural fit within my teams. I would not hesitate to recommend Monroe China and look forward to working with them in future endeavours.​

Alex Zhang

​Our company selected Monroe Consulting to work exclusively for the recruitment of a Sales Director for our China operation. From our first face to face meeting and subsequent phone calls and emails I have found Monroe Consulting to be extremely professional and thorough. The recruitment process was well planned and communicated, but still retained the flexibility and adaptability we needed when our recruitment plans changed from one hire to two. The transparency and level of honesty was apparent throughout the process. We would not hesitate to appoint Monroe Consulting China again for out future recruitment needs.

Lucy Morris

I found my current position with Monroe's help; the effort put in for the pre-alignment to ensure that both parties found the right match is the very reason I keep choosing Monroe to be my trusted partner when I need to search for my direct report. In our company, we value the culture fit as much as the skill set requirement, and I believe only through a quality screening and a deep understanding of the company can anyone achieve this difficult task. Monroe China did it, and I'm counting on them to keep delivering the excellent job.​

Paul Wu
Contact Us
Don't let the perfect candidate slip through your fingers - contact Monroe Consulting China today. Let us be your trusted partner in building a team that will drive your success.
​
---
​
Executive Recruitment Outlook in China
The outlook for executives remains strong in China, mainly driven by manufacturing and digital sectors.
China's manufacturing sector accounted for 28.8% of the country's GDP in the first half of 2022. This sector has a demand for talent amid shortages for highly skilled workers, with R&D, engineering and project management key sectors and roles that need filling.
Employers are specifically looking for digital and e­commerce specialists - live broadcasting and video content is a noticeable area of growth. R&D expertise for improving product quality is also a key requirement as is knowledge of growth marketing, a new and emerging specialism that helps organisations understand market trends.
Big tech giants such as Alibaba, ByteDance, Meituan, Kuaishou, NetEase, Tencent, Baidu, JD.com, Pinduoduo, Weibo, Bilibili and Ant Group have been hiring steadily. Almost 80,000 net jobs were created in the period July 2021 to March 2022. Programming languages such as Java, JavaScript, Python and SQL remain in strong demand while digital expertise is also sought across many other sectors, including finance, automobile, machinery and manufacturing, pharma and medical. Strong executive talent is needed to help drive and manage this growth.
While gaming and e-commerce remain key sectors, there is now a big expansion in rapidly emerging technology industries and skills in AI (for example in intelligent manufacturing, which uses AI and machine learning in the manufacturing process), cloud computing, biotech and digital infrastructure. Metaverse job vacancies rose significantly year on year.
With an economy that continues to digitalise and advance its innovation strategy, China will increasingly rely on skilled workers and experienced executives across a range of disciplines including AI, deep learning, cloud storage, enterprise network security and data protection. Executives with the right skills can take advantage of the opportunities.
​
Recruitment Market Reports
We are on the pulse of the latest trends in Recruitment. Download our reports to learn more about our market insights in China.