P
hilippines Headhunters
Source the right executive talent to help your organisation grow and thrive.
Choosing the right leaders is the most important decision in your organization. Assembling high performance executive teams takes research, analysis, planning, and a comprehensive talent network to draw from.
Monroe Consulting Philippines specializes in doing just that - helping organisations identify executive talent, niche, and technical position requirements, and then using our extensive networks and expertise to headhunt candidates that will add the right value over the long term. ​​
We help organizations in the Philippines to rise to the top, and stay there, through our specialist executive headhunting services and helping you to engage the right leaders. We work hard to understand your executive talent and headhunting requirements, and delivering the right talent, on time.
Contact us today for an obligation-free discussion about your executive headhunting needs and talent management solutions. Or if you are a professional in search of exciting job opportunities, you can apply here.
Contact Us
Monica Viladot
Managing Director
Monroe Consulting Philippines
monica@monroeconsulting.com
+63 917 816 8483
Monica is a passionate management, recruitment, and human resources professional with 10+ years' experience in APAC. Having served as Managing Director for Monroe Consulting Malaysia for 4 years, she led the consultancy to win Best Newcomer at the Human Resources Asia Awards for three consecutive years. Monica has led Monroe Philippines since 2019, achieving significant growth through delivering successful headhunting and recruitment projects for clients.
Our Headhunting Services
Simply put – we find people with the right skills, experience, and psychological profile to take leadership roles in companies. We do this by working with you to develop a deep understanding of what type of person would be successful in the role and identifying the core competencies and skills that the role requires.
With this knowledge, we tap into our global networks to identify individuals that suit the ideal profile. Our headhunting service and talent management solutions extends over the recruitment lifecycle from requisition management, screening candidates, to onboarding and post-performance management. The goal of our dedicated headhunting consultants is to consistently exceed expectations using our broad global candidate pool and professional networks.
Through our focus on understanding your specific requirements and having researched the ability of suitable candidates, we act as a mediator, confidentially reaching out to talent. Our commitment to confidentiality throughout our headhunting process during times of change at an executive level is an essential factor in ensuring your business and potential candidates remain protected.
The result of this process is the consistent delivery of exceptional executive talent to our clients.
​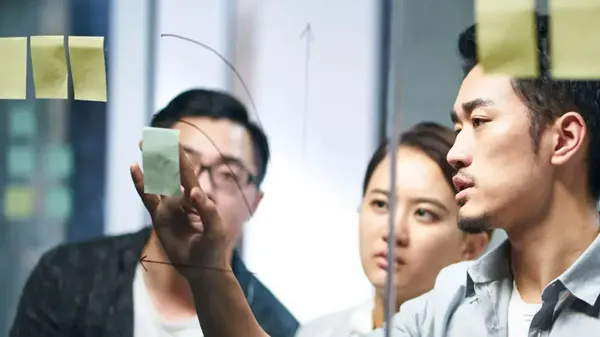 About Monroe Consulting Philippines Headhunting Services
Monroe Consulting Philippines is a top headhunting firm based in Manila, established in 2007. We are boutique executive search firm and talent management solutions provider that's large enough to deliver exceptional candidates, and small enough to provide personalised service.
Our team consists of highly skilled and experienced headhunters who have established track records of delivering the right candidates, on time. Monroe Consulting Philippines is supported by our sister offices throughout Asia, as well as the Empresaria Group which comprises of over 20 staffing brands. This gives us access to a global network of recruitment resources, 24 hours a day, all around the globe.
Our headhunting and recruitment resource, expertise, and global reach means we leave nothing to chance when performing headhunting services for your organisation.
Monroe Consulting Headhunting Awards
Our proven track record and industry recognition ranks us among the top headhunting firms in the Philippines and Asia-Pacific.
2017 Global Recruiter Magazines Best Small Recruitment Business for APAC (Commended)

2016 Global Recruiter Magazines Best Client Service for APAC (Commended)

2015 Global Recruiter Magazines Best Overseas Operation for APAC (Commended)

2015Global Recruiter Magazines Best In-House Training for APAC (Commended)

2015Global Recruiter Magazines Best Client Service for APAC (Commended)
​
Executive Headhunting Philippines Testimonials
​It is with great pleasure that I write a testimonial for Monroe Consulting. They have provided assistance and knowledge and make sure our staff are paid efficiently every month. Monroe Consulting have been a great partner in helping us set up our Manila entity and on board our team. We look forward to working with them for a very long future.

Sharon Wright

​Monroe Philippines is a quality firm, with a decent track record of filling several of our more challenging roles. They have been extremely responsive and resourceful in helping us identify some great candidates. Having a consultant who understands our specific needs adds value to the services that they provide.

Marian Torrecampo

PressReader
Executive Jobs in Philippines
Contact Us
Don't let the perfect candidate slip through your fingers - contact Monroe Consulting Philippines today. Let us be your trusted partner in building a team that will drive your success.
​​
---
​
​
Executive Headhunting Outlook in the Philippines
We want the Philippines to be a great place to set-up and run a company, supported by the very talent that the business world has to offer.
The Philippines has developed a rich start-up culture, with the Department of Trade and Industry reporting over 200 active start-ups in the country in 2021. This growth will be supported and sustained by the brightest executive minds in the technology space that can navigate the challenges of competing in the global marketplace.
Further in the digital space, a 2022 report found critical skills shortages in cyber security, with other digital skills and associated leadership capability not far behind. Information technology will continue to a global skill shortage area, but with a specific concern the Philippines for attracting this executive leadership talent to our shores.
In Engineering, Architecture, and Construction, the Philippine Department of Labor and Employment also reports skills shortage of over one million workers. Companies in these sectors will be seeking to build long-term resourcing plans, with a critical factor being having the right executive talent to strategize and lead their companies through these resourcing bottlenecks and developing new opportunities.
What all these talent shortages have in common, is that building strong executive teams to navigate through these challenges and develop resilient organizations will be a key factor for companies in the Philippines to grow and compete, both domestically and internationally.
​
Recruitment Market Reports
We are on the pulse of the latest trends in Recruitment. Download our reports to learn more about our market insights in the Philippines.