Executive Headhunting in Malaysia
Source the right executive talent to help your organisation grow and thrive.
Organisations can only rise to the top, and stay there, by engaging the right leadership. Assembling this team can challenging at the best of times, and a significant barrier to organisational performance when pursuing growth targets.
Monroe Consulting Malaysia brings our proven executive headhunting and selection capability to our clients to relieve the pressure of sourcing and selecting these candidates. Our specialised executive headhunting consultants understand the requirements and pressures to deliver results at this level, and will provide the right candidates, on time.
We help you determine which executive talent have the best fit with the requirements and expertise of the role, as well as culture and people fit. This is achieved by closely consulting with you and gaining intimate knowledge of the goals and pressures in your organisation.
Contact us today for an obligation-free discussion about your headhunting needs. Or if you are a professional in search of exciting job opportunities, you can apply here.
C
ontact Us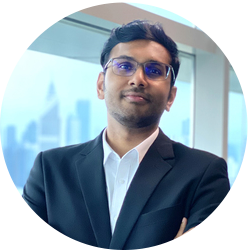 Avinash Kumar Manoharan
Managing Director
Monroe Consulting Malaysia
avinash@monroeconsulting.com.my
+603 2771 0310
Avinash is a trained engineer who developed a passion for recruitment. Under his leadership, Monroe Consulting Malaysia has positioned as one of the top, award-winning headhunting agencies in the region. He is a regular influencer in the business community, discussing on recruitment and talent management consulting on platforms such BFM89.9, LinkedIn and others.
E
xecutive H
eadhunting
and Selection
Simply put – we find people with the right skills, experience, and psychological profile to take leadership roles in companies. We do this by working with you to develop a deep understanding of what type of person would be successful in the role and identifying the core competencies and skills that the role requires.
With this knowledge, we tap into our global networks to identify individuals that suit the ideal profile. Our headhunting service extends over the recruitment lifecycle from requisition management, screening candidates, to onboarding and post-performance management. The goal of our dedicated headhunting consultants is to consistently exceed expectations using our broad global candidate pool and professional networks.
Through our focus on understanding your specific requirements and having researched the ability of suitable candidates, we act as a mediator, confidentially reaching out to talent. Our commitment to confidentiality throughout our headhunting process during times of change at an executive level is an essential factor in ensuring your business and potential candidates remain protected.
The result of this process is the consistent delivery of exceptional executive talent to our clients.

Click to Edit
About Monroe Consulting Malaysia H
eadhunting
Monroe Consulting Malaysia is headhunting firm established in 2002. We are boutique search firm that's large enough to deliver exceptional candidates, and small enough to provide personalised service.
Our team consists of highly skilled and experienced headhunting consultants who have established track records of delivering the right candidates, on time. Monroe Consulting Malaysia is supported by our sister offices throughout Asia, as well as the Empresaria Group which comprises of over 20 staffing brands. This gives us access to a global network of recruitment resources, 24 hours a day, all around the globe.
Our extensive headhunting and recruitment resource, expertise, and global reach means we leave nothing to chance when performing search services for your organisation.
Monroe Consulting Malaysia Headhunting Awards
Our proven track record and industry recognition ranks us among the top headhunting firms in Malaysia and Asia-Pacific.
2019 Human Resources Asia Awards Malaysia, Recruitment Agency of the Year (Silver)

2018 Human Resources Asia Awards Malaysia, Best Candidate Experience by a Recruitment Solution Provider (Gold)

2018 Human Resources Asia Awards Malaysia, Best Newcomer (Silver)

2018 Human Resources Asia Awards Malaysia, Best Client Experience by a Recruitment Solution Provider (Silver)

2018 Human Resources Asia Awards Malaysia, Recruitment Agency of the Year (Silver)

2017 Human Resources Asia Awards - Best Newcomer Malaysia (Gold)

2017 Human Resources Asia Awards - Best Candidate Experience Malaysia (Bronze)
​
Headhunting Malaysia Testimonials
​It was a real pleasure to work with Monroe Consulting Group Malaysia. We worked with Monroe Consulting Group Malaysia on selecting a profile for a relevant position in our company. We are ver satisfied with the level of support that we received from Monroe. The Executive Recruitment Consultant has made communication very easy and managed the process in a very efficient, straightforward and collaborative manager. The support we received from Monroe helped us find the best candidates and make the best decision.

Sujatha

​It has been a very good experience working with Monroe Malaysia team. The team is very quick and prompt in their responses. They have always been ready to modify search according to our requirements. As we both work in different time zones the comfort was always maintained by the team. The Consultant is energetic and is always on his toes to take on challenging roles and always come up with unique requirements.

Vineet

​The most important aspect of our recruitment is the understanding of the role. The consultants are very attentive to our explanations of what the role/roles required. Our industry is very niche and we also understand some of the difficulties involved in our recruitment process; and can be quite challenging for them. Despite of these challenges, they have delivered according to our expectations. Communication is excellent.

May

​I've had dealings with a fair few recruitment agencies in the past, but Monroe Consulting Group Malaysia is the next level! The consultants have deep knowledge of the industrial sector and works with a wide network of well-qualified individuals across a range of job disciplines. What I value the most is that they always listens but is never afraid to push back when they feel that someone is the right fit for our business. Having a partnership with Monroe Consulting Group Malaysia has significantly improved our time-to-hire on several key roles over the past one year.

Calvin

​Working with Monroe Consulting Group Malaysia was a true pleasure. We collaborated with Monroe Consulting Group Malaysia to select a profile for a relevant position within our organization. We are very pleased with the level of assistance provided by Monroe. The Executive Recruitment Consultant ensured that communication was clear and that the process was managed in an efficient, straightforward, and collaborative manner. Monroe's assistance enabled us to find the best candidates and make the best decision.

Intan
Headhunting Jobs in Malaysia
Contact Us
Don't let the perfect candidate slip through your fingers - contact Monroe Consulting Malaysia today. Let us be your trusted partner in building a team that will drive your success.
​
---
​
Headhunting
Outlook in Malaysia
For over 20 years Monroe Consulting Malaysia has been at the forefront of executive headhunting. We are experts finding experts – embedded in the talent market and up to date with the latest trends.
The fourth largest economy in Asia has struggled in the early 2020's, with a shrinking pool of top talent who have an increasingly wider range of career opportunities to choose from within the region.
Malaysia's technology sector is a driving force behind the need for comprehensive executive headhunting programs. The rollout of the long-awaited 5G network and digital infrastructure, along with the approval of banking licenses by the Ministry of Finance is expected to fuel growth in tech hiring. For organisations operating in the space, the ability to headhunt experienced executives with the right skill sets drive their growth ambitions will be critical.
An increased demand in tech talent will also place strain on other industries, as executives with transferable skills may move to similar roles in tech where high growth is expected. Building a strategy for attracting local and international executives will place forward-thinking organisations at the forefront of growth in Malaysia as its recovery picks up pace.
There is plenty to be optimistic about regarding the future of Malaysia and the economy, and at Monroe Consulting Malaysia we are committed to helping our clients be part of that success through finding exceptional talent to lead them there.
​
Recruitment Market Reports
We are on the pulse of the latest trends in Recruitment. Download our reports to learn more about our market insights in Malaysia.