​Thailand Headhunting
Organisations can only rise to the top, and stay there, by engaging the right leadership. Monroe Consulting Thailand specializes in understanding your executive talent requirements and headhunting the right candidates, on time.
​In an increasingly connected global marketplace, there's more pressure than ever for organisations to engage the right leadership at the right time, and with the right skills and experience.
Many organisations find themselves unable to move on to bigger and better things without engaging new leaders from outside the organisation. Global executive talent shortages are stifling the ability of companies to grow and take advantage of emerging opportunities in the market.
Monroe Consulting Thailand specializes in helping organisations identify executive talent requirements, and then using our extensive networks and expertise to headhunt candidates that will add the right value over the long term. ​​
Contact us today for an obligation-free discussion about your headhunting needs. Or if you are a professional in search of exciting job opportunities, you can apply here.
Contact Us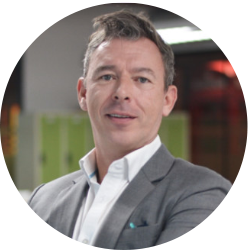 ​​​​John Tolmie
Managing Director
Monroe Consulting Thailand
john@monroeconsulting.co.th
+66 (2) 055 4759
John has over 30 years of experience in recruitment and has held roles from consultant through to senior management. His approach leverages the power of technology to find innovative new ways to find and engage with the very best talent in the market.
Our Headhunting Services
Simply put – we find people with the right skills, experience, and psychological profile to take leadership roles in companies. We do this by working with you to develop a deep understanding of what type of person would be successful in the role and identifying the core competencies and skills that the role requires.
When partnering with Monroe Consulting Thailand, we will:
Develop a comprehensive understanding of your requirements, culture, and the competencies required of the individual to have the best chance of succeeding in the role.

Use market-leading search and assessment services to uncover individuals meeting the brief, understanding their motivations, and assessing culture fit.

Act as an extension of your HR/recruitment function and provide you with regular and detailed updates throughout the project.

Advise market rates for compensation and manage negotiations with the candidate on your behalf while maintaining confidentiality and protecting you brand.

Provide post-placement services such as on-boardingWe can also assist offshore companies to set up and staff their operations in Thailand.​
Through our focus on understanding your specific requirements and having researched the ability of suitable candidates, we act as a mediator, confidentially reaching out to talent. Our commitment to confidentiality throughout our headhunting process during times of change at an executive level is an essential factor in ensuring your business and potential candidates remain protected.
The result of this process is the consistent delivery of exceptional executive talent to our clients.

​
About Monroe Consulting Thailand Headhunting Services
Monroe Consulting Thailand is a headhunting firm based in Bangkok, established in 2002. We are a boutique search firm that's large enough to deliver exceptional candidates but small enough to provide a personalised service.
Our team consists of highly skilled and experienced executive recruitment consultants who have established track records of delivering the right candidates, on time. Monroe Consulting Thailand is supported by our sister offices throughout Asia, as well as the Empresaria Group which comprises of over 20 staffing brands. This gives us access to a global network of recruitment resources, 24 hours a day, all around the globe.
Our extensive headhunting and recruitment resource, expertise, and global reach means we leave nothing to chance when performing hesdhunting services for your organisation.
Monroe Consulting Executive Headhunting Awards
Our proven track record and industry recognition ranks us among the top headhunting firms in Thailand and Asia-Pacific. We are a 4 times winner of Best Recruitment Company in APAC.
2017 Global Recruiter Magazines Best Small Recruitment Business for APAC (Commended)

2016 Global Recruiter Magazines Best Client Service for APAC (Commended)

2015 Thailand Expat Entrepreneur Awards - Best Small Medium Enterprise

2015 Global Recruiter Magazines Best Overseas Operation for APAC (Commended)

2015 Global Recruiter Magazines Best In-House Training for APAC (Commended)

2015 Global Recruiter Magazines Best Client Service for APAC (Commended)

2014 Thailand Expat Entrepreneur Awards - Best Consultancy
Executive Headhunting Thailand Testimonials
​I have worked with other search firms in Thailand and none of them compare to the thoroughness of search that Monroe has done for us. I have always been confident that they can find the unique skillsets that our company looks for. This confidence has even translated to my comfort in asking them to fill a critical requirement for my site outside of Thailand, which I believe only Monroe can achieve for me.

Marc Gregorio

​Very professional and efficient recruitment agency. They know what they're doing. And they're doing it great. One of the things that really standout is the way they communicate. They're in contact with candidates regularly to make sure every party is on the same page and everything is going well. This includes constant communication across the whole recruitment journey from pre-screening, interview, new-job day one, and even end of the first month after joined.

N. Laplonluelay
Contact Us
Don't let the perfect candidate slip through your fingers - contact Monroe Consulting Thailand today. Let us be your trusted partner in building a team that will drive your success.
​
​
---
​
Executive Headhunting Outlook in Thailand
Monroe Consulting Group has been operating in Thailand and across the emerging economies in Asia for more than 20 years, and we are committed to providing our clients and candidates key insights on the latest hiring trends in the Thailand job market.
Southeast Asia's second largest economy (after Indonesia) is expected to grow by 3.3% and 4.3% in 2022 and 2023 respectively according to Bank of Thailand figures. From robotics and start-ups to the upgrading of manufacturing plants to make them more environmentally friendly, there is plenty of investment in local industries and infrastructure.
Manufacturing remains an important sector for Thailand's economy. Many of the world's largest automotive manufacturers have established plants in the country. Even though companies in some sectors are not following suit, they are nonetheless setting up commercial offices, which is driving demand for sales and commercial leadership.
With many new start-ups entering the market, the demand for executive talent is on the up in 2022 as permanent hiring starts to return to near pre-pandemic levels. Cryptocurrencies (Bitcoin, Selenium) are a growth area in Thailand with, companies looking for quality assurance blockchain experts. The partnership between EHang, the Chinese autonomous aerial vehicle (AAV) provider and Thailand's Charoen Pokphand, is a clear intention of Thailand's desire to become a tech and innovation leader. Covering many different fields, the collaboration will strengthen the country's tech sector, creating new opportunities in fields such as robotics.
An increased demand in tech talent will also place strain on other industries, as executives with transferable skills may move to similar roles in tech where high growth is expected. Building a strategy for attracting local and international executives will place forward-thinking organisations at the forefront of growth in Thailand.
To improve attraction and retention, many tech companies in Thailand are being more creative with their reward packages, focusing on non-monetary benefits to attract candidates and remain competitive. Of course, with other ASEAN countries also competing for the same executive talent, Thai organisations must coincide their growth plans with headhunting partnership to ensure the right talent is secured to lead and deliver growth.
Recruitment Market Reports
We are on the pulse of the latest trends in Recruitment. Download our reports to learn more about our market insights in Thailand